What are Wo Long: Fallen Dynasty system requirements? PC specs for the Koei Tecmo RPG aren't as brutal as its Soulslike gameplay, but using a relatively fresh graphics card will help the experience shine. However, if you're not fussed about high frame rates, you could play Wo Long: Fallen Dynasty using an entry-level GPU.
To match Wo Long: Fallen Dynasty minimum requirements, you'll need a GPU on par with either the Nvidia GeForce GTX 1650 or AMD Radeon RX 570. Both options pack just 4GB VRAM, so it's safe to say you won't need the best graphics card to run the RPG romp. You'll also want to pair one of the above with a CPU like the Intel Core i5-8400 and 8GB RAM, but it's worth iterating that while the combo will be enough to get up and running, it won't provide optimal performance.
Here are the Wo Long: Fallen Dynasty system requirements:
Minimum
Recommended
OS
Windows 10 64-bit
Windows 10 64-bit
CPU
Intel Core i5-8400
AMD Ryzen 5 3400G
Intel Core i7-8700
AMD Ryzen 5 3600XT
RAM
8GB
16GB
GPU
Nvidia GeForce GTX 1650
AMD Radeon RX 570
Nvidia GeForce RTX 2060
AMD Radeon RX 5700 XT
Storage
60GB
60GB
Wo Long: Fallen Dynasty recommended specs take things up a notch, as Koei Tecmo suggests kitting out your rig with either an Nvidia RTX 2060 or AMD RX 5700 XT, a new CPU like the Intel Core i7-8700 or AMD Ryzen 5 3600XT, and 16GB RAM. Not a cheap build by any means, but at least you won't need to fork out for a monstrously priced graphics card like the Nvidia RTX 4090.
As for Wo Long: Fallen Dynasty size requirements, you'll need to free up at least 60GB of storage space. Unlike other new releases, Koei Tecmo doesn't specify whether using solid-state comes with performance benefits, but we'd still suggest investing in the best SSD for gaming to prevent any underlying performance woes.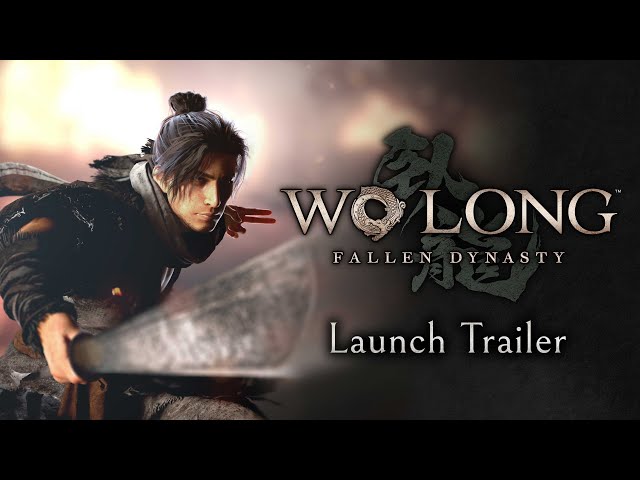 Koei Tecmo's latest adventure could be one of the best RPG games to release this year, and our Wo Long: Fallen Dynasty review sings the Soulslike game's praises. So, if you're looking for a new challenge with Elden Ring and Sekiro vibes, you might want to revamp your rig to match the above PC specs.
Of course, playing the punishing RPG on the go is also an option, as our Wo Long: Fallen Dynasty Steam Deck tests conclude that handheld compatibility is a thing. That said, if you'd rather boost fps using a conventional setup, you could try out the PCGameBenchmark fps monitor and ensure every frame reaches your screen.
Take the Fortnite system requirements test over on PCGameBenchmark to answer the question… Can I run Wo Long: Fallen Dynasty?