MMORPG World of Warcraft has just got a pretty huge patch update called Rise of Azshara, which includes all kinds of goodies like new zones, quests, and systems. The 8.2 patch notes on WoW's website are seriously meaty and make much mention of the new types of armour you'll be able to grab, such as new Gnomes and Tauren heritage kit. Excitingly for many fans, however, is a feature humbly nestled pretty far down in the notes. Under Transmogrification Updates you'll see something special – players can now make (almost) all of their armour slots invisible.
The update notes say "players can now make all armour slots hidden, except legs", adding "let's keep it classy". Furthermore "several items are now eligible for transmogrification, including Cookie's Tenderizer, Direbrew's Shanker, and Nat's Hat". This means you'll be able to run around Azeroth delighting folk with a very good look at what's been hiding underneath that shiny armour all this time – as some Reddit users have already started showcasing.
User SteamID_Furiku has posted a video of his burly orc character throwing caution to the wind (plus some impressive moves) with a full-on party in just his pants. "Starting today we have been freed from the tyranny of armour!" he proclaims. Also on Reddit, user Onmius shows his Demon Hunter character revelling in finally being able to replicate the armourless look seen on the game's box art. At last!
We should probably mention some of the many other updates the patch includes too. Players who are level 120 and have World Quests unlocked will be able to jump straight in to the new action. You'll face fearsome foes in the "ancient naga domain of Nazjatar" and an "epic confrontation with Queen Azshara".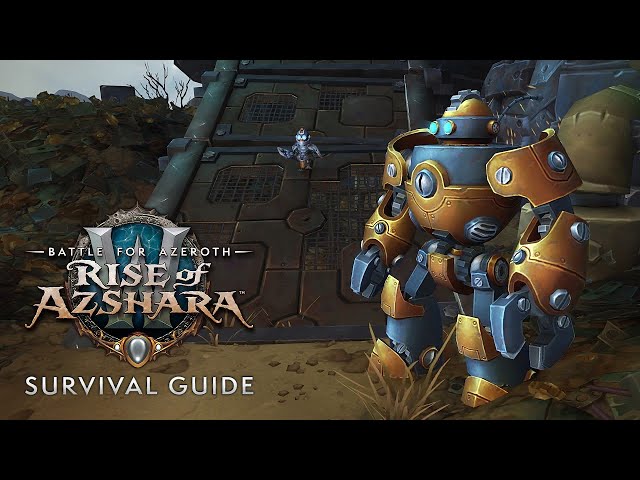 Later, you'll take on Megachon Island – the home of "mechanically augmented gnomes and their iron-fisted ruler King Mechagon" – and where a "mega-dungeon" ready to throw eight bosses at you can be found.
Other goodies include new quests, an epic battleground, war mode event, plus the ability to start flying in Kul Tiras and Zandalar, which was previously forbidden. There will even be new mounts for you to collect to take to the skies with – some of which are mysteries you'll have to go find out about for yourself in the game.
Read more: Become the bard you dreamed of with this WoW addon
There's plenty more to check out – if you're keen to find out what patch 8.2 has to offer, head over to the patch notes. Maybe you'll too be inspired to let your humanoid's bod see some air like you just don't care.