The introduction of World of Wacraft Dragonflight saw a whole slew of changes to the MMORPG's UI. While the new grid-based system made it much easier to lock your hotbars into the perfect position, the choice to grayscale the micro menu (the one in the bottom right) didn't prove particularly popular. Blizzard has heard the feedback, though, and is adding a splash of color in WoW patch 10.1.5.
Fractures in Time is headlined by a new spec for the draconic Dracthyr Evoker, as well as a new megadungeon in the form of Dawn of the Infinite. There are changes to Warlocks, there's Dragonriding in Kalimdor, but, most importantly, there are changes to the UI. Bear with me.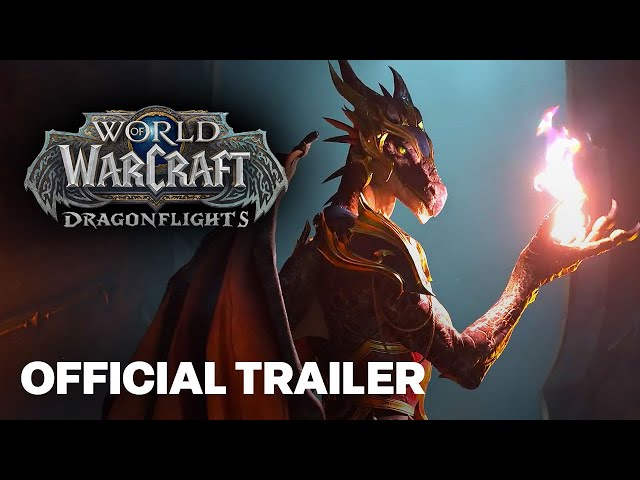 While I praised a lot of the latest expansion's content in my WoW Dragonflight review, one of the things I very quickly grew to dislike was the change to the micro menu – the one located in the bottom right. Once upon a time it was colorful and eye-catching, but in an attempt to modernize the menu Blizzard seeped the color out of the icons, instead turning them a murky gray-brown.
It always struck me as an odd choice, given the brown hue that a lot of the Dragon Isles zones have – with even more barren, bronze areas making up vast swathes of the WoW map. From an accessibility standpoint, the switch seemed like more of a step backward than anything else.
Thankfully, Blizzard has heard our feedback and is adding a splash of colorful life back into the micro menu. As spotted by one eagle-eyed fan, the new Dragonflight icons are still there, but the menu now has color again. The golden '!' is back, alongside the red '?,' and honestly, I am so, so pleased.
And I'm not the only one. "Millions. Millions times better," writes one player, while another comments "that's actually quite nice…" and I agree. I like the new Dragonflight icons, and seeing them brought back to life with a fresh lick of paint.
While it's a minor feature, the UI changes did put some players off of playing the latest expansion, so if this adjustment is right up your alley, make sure you check out our WoW Dragonflight tier list to help you create a new main. We also have a list of the best WoW addons, which are an absolute must-have.
UI image courtesy of u/74ANGELS.