If you're a World of Warcraft player who uses WoW Tokens to get your game time without spending real money on the fantasy MMORPG, you'll soon be asked to buy a 30-day subscription in order to continue using the feature. Developer Blizzard confirms that players who have not spent real money on game time since 2017 will be unable to buy WoW Tokens from the Auction House or in-game shop until they have made an actual purchase.
The WoW Token was introduced to World of Warcraft in 2015 as Blizzard's answer to real-world, third-party gold trading. Simply put, one player can buy a WoW Token (or several) for real money (at the price of $20/£17), then sell it to another via the in-game auction house for gold. The buyer can then cash in the token to claim either 30 days of game time for the MMORPG, or turn it into $15/£10 of Battle.net balance, which can be used for the Blizzard storefront.
It's a feature that allows many players to effectively play World of Warcraft for free, by trading in their in-game gold for game time and extending their subscription. With enough diligent farming, you could theoretically even 'buy' expansions such as the upcoming World of Warcraft The War Within using currency made by playing the game, or even spend those earnings on other games such as Diablo 4 or Call of Duty.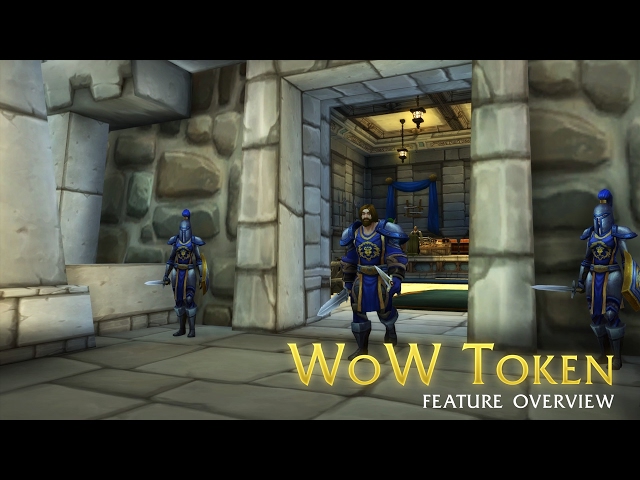 Unfortunately, it also opens the door to bot accounts, which can farm gold and then simply buy game time repeatedly, making it relatively easy for such accounts to continuously extend their subscription without requiring active purchases to be made. As a result, Blizzard has made a change that means if you're someone who's been making use of this feature for a while, you may soon need to spend some actual money.
"In order to preserve the integrity of the game and provide a better token market to players, with an update to World of Warcraft on Tuesday, November 21 we will enable the following restriction in this region," WoW community manager Randy 'Kaivax' Jordan says via the Blizzard forums. "Players will no longer be allowed to purchase a WoW Token from the Auction House or the in-game shop for gold if they have not spent real money to purchase and consume at least 30 days of game time since 2017.
"After November 21, 2023, any player who cannot purchase a WoW Token for gold in-game will need to first purchase and consume at least 30 days of game time for real money," Jordan continues. "This can be done on any World of Warcraft account across the player's Battle.net account to qualify." You will still be able to use any WoW Tokens you already own without making a purchase, but doing so will not lift the restriction on purchasing future tokens for gold.
Ultimately, asking for a single month of subscription isn't an especially high demand, but it may well sting for many players who rely on buying their time with in-game gold due to a variety of real-life circumstances. Hopefully, the change will help to curb the number of active bot accounts, or at least give Blizzard easier ways to track them down, but that remains to be seen.
If you've got your game time ready to go, make sure you've installed the best WoW addons you need to be using in 2023. We've also got our WoW Dragonflight tier list if you're jumping back in ahead of the Worldsoul Saga and need to catch up with the meta.
You can also follow us on Google News for daily PC games news, reviews, and guides.