Well, here's a surprise. Here we all are, waiting for XCOM 3 and assuming it'd get a full marketing cycle, and Firaxis comes along announcing that XCOM: Chimera Squad will be available on Steam next Friday.
We're not kidding. April Fool's was two weeks ago (what fun we had). Chimera Squad will be an all-new standalone game set five years after XCOM 2, and will be available as a digital-only Steam release on April 24. For its first week of sale you can get it for only $9.99 (£8.50) as part of a big XCOM celebration, but from May 1 it goes up to its usual retail price of $19.99 (£16.99).
Chimera Squad takes place in City 31, where humans, aliens, and hybrids work together to build a peaceful world after the fall of ADVENT. But not everyone supports the inter-species alliance, and it's up to you to defeat the underground threats aiming to undermine the city. Chimera Squad makes a number of changes to the XCOM formula.
Rather than recruiting endless procedurally generated rookies, you get 11 unique human and alien agents with their own distinct personality, motivation for joining the squad, and abilities – now we get to play with the Viper's annoying tongue pull. There will be a focus on interplay and combo abilities among these agents, with team composition essential to success.
More like this: XCOM 2 is one of the best strategy games on PC
There's a new combat phase called Breach Mode, in which you assign agents to different entry points and coordinate assault plans with a range of skills specific to breaching, and turns are interleaved, with agents and enemies acting individually rather than taking turns as groups. Base management and a strategy layer set in City 31 both return. Here's everything else we know about Chimera Squad so far.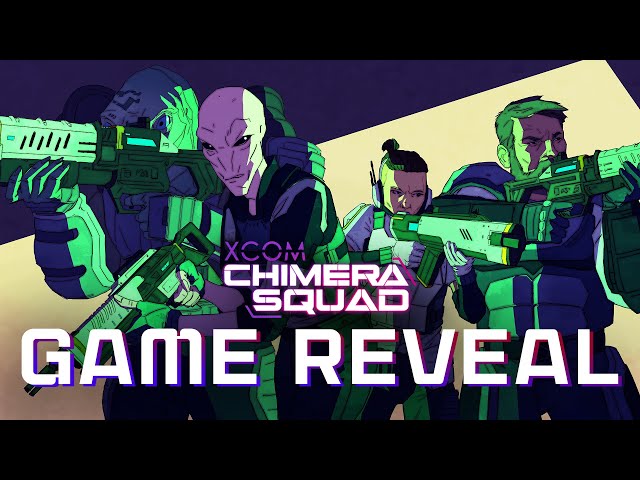 "With XCOM: Chimera Squad, we felt there were exciting gameplay opportunities yet to be discovered within the XCOM universe," lead designer Mark Nauta says. "Gameplay like Breach Mode, interleaved turn order, and the introduction of agents as fully fleshed-out characters will revolutionize how the game plays while still retaining the combat experience that makes the XCOM series so loved by gaming communities around the world."
Chimera Squad is a welcome surprise, especially because it in no way rules out XCOM 3. Its price, sudden digital-only release, stylised aesthetic, and new ideas all make it feel like an experiment, while its premise – introducing us to the post-invasion world and a new set of enemies – is a perfect setup for a fully fledged sequel.
We know XCOM 3 was on Firaxis' mind at one point. Jake Solomon, lead designer of XCOM: Enemy Unknown and XCOM 2, said XCOM 2's War of the Chosen expansion was nearly XCOM 3 instead. Moreover Solomon isn't mentioned in today's press release, so he's probably working on something else (see his Twitter bio for a hint in the form of some pregnant ellipses). It hasn't been officially confirmed, but we're still pretty confident that XCOM 3 is on the way.