Overcooked and Worms series studio Team 17 and Playtonic Games have just dropped a trailer showcasing their new foray into platforming prettiness: Yooka-Laylee and the Impossible Lair. Based on what the trailer reveals about the game, it looks set to offer something fun to the modern platformer – perhaps with a big pinch of nostalgia.
The game is a step away from its predeessor Yooka-Laylee, which featured 3D worlds and puzzles reminiscent of Rare's Banjo Kazooie. Yooka Laylee and the Impossible Lair is instead a 2.5D platformer more like Donkey Kong Country, and adds a new element of challenge through the half-open perspective and impressive overworld. The plot is simple: rescue Queen Phoebee's Royal Beettalion Guard and beat Capital B. Very good, devs.
The trailer (included below), shows a range of environments packed with challenges, both new and of the familiar collect-the-pretty-hovering-tokens-then-roll-through-that-enemy kind – probably to the delight of players looking for a Sonic the Hedgehog fix. Players will have to tackle multi-platform puzzles, tricky obstacles, and dastardly enemies throughout.
Possibly to some fans' surprise, the game is not strictly a sequel to the first Yooka-Laylee, nor is it the DLC for the first title some players have been waiting for. Playtonic Games confirmed on Twitter today that "we haven't forgotten about the DLC, though we have nothing to announce at present. Yooka-Laylee and the Impossible Lair was funded independently of the Kickstarter campaign, so is completely separate from Yooka-Laylee".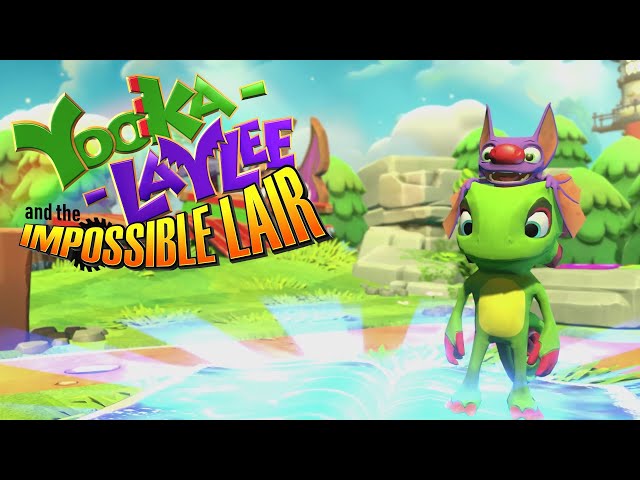 The game also features music from David Wise (Donkey Kong Country) and Grant Kirkhope (Banjo-Kazooie), so you can dash, roll, and jump to some perfect platforming tunes.
Pure Platforming: Check out the best PC platform games
Yooka-Laylee and the Impossible Lair has a planned release time on Steam of 2019 – but there's no fixed date advertised just yet.