Classic Resident Evil will forever be iconic. The Spencer Mansion is one of the most memorable settings in horror game history, from its checkerboard flooring, cobweb-laden corridors, and winding staircases to the cracked stone crypt bearing unknowable horrors inside that ominous chained coffin. If you're craving that unmatched retro design but with a fresh feel, new indie game You Will Die Here Tonight is just what you're after – and, having just launched, it's celebrating with a hefty discount in an introductory Steam sale.
You Will Die Here Tonight, from developer Spiral Bound Interactive, certainly doesn't hide its influences. From the members of its Aries Division special forces to the vibe of the Breckenridge Hall that they're sent to investigate, only to be separated by mysterious happenings, this is clearly a deep love letter to the father of survival horror. That said, this indie horror game manages to stand out on its own merits, and a launch Steam sale makes it a great time to jump in.
Firstly, the gorgeous art style immediately gives the top-down exploration and puzzles a distinctive look, capturing that retro feel of the original Resident Evil games but still feeling distinctly modern. Where it differs most dramatically, however, is in the combat – where you'll face off against everything from the shambling denizens of the estate to towering suits of armor and giant spiders in first-person combat.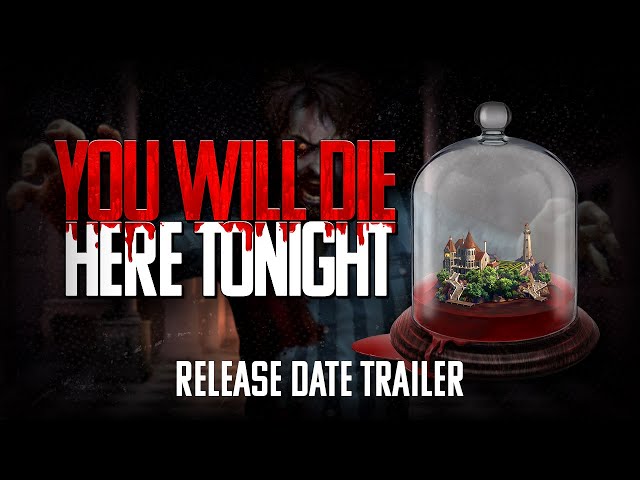 There's one other trick up You Will Die Here Tonight's sleeve: "Death is only the beginning of your story." As members of your six-person squad fall prey to the horrors within Breckenridge Estate, the decisions they've made, their puzzle progress, and the resources they've utilized or left behind will affect the remaining survivors.
You Will Die Here Tonight is out now on Steam. To celebrate, it's currently 20% off in an introductory sale until Tuesday November 7, so expect to pay just $15.99 / £13.40 if you move fast, down from its standard price of $19.99 / £16.75. Ready to enter the survival horror once again? Get your copy on Steam.
We've always got eyes out for the best indie games here at PCGamesN towers, so be sure to check in and make sure you haven't missed any hidden gems. We've also rounded up the best zombie games for you to shamble your way through in search of brains.