At the PC Gaming Show at E3 this year, Rebellion announced the latest game in its Nazi Zombie Army series of co-op shooters – Zombie Army 4: Dead War. A trailer was shown but not much was announced except that the game would be out next year – and that it would be exclusive to the Epic Games Store, much to the chagrin of series fans hoping to see the game on Steam.
Zombie Army 4 will be the first game in the series, and the first game from Rebellion, to go totally exclusive to the Epic store. It's not the first game to get controversy from going to the Epic store and it won't be the last, but the question on each outraged gamer's lips remains the same for each title: why would the developers do this?
PC Gamer spoke to Rebellion CEO and creative director Jason Kingsley and asked that very question. While he acknowledges that many PC owners dislike Epic's store, he believes Zombie Army 4's exclusivity deal has worked out well for them – and that the outrage is actually a good thing.
"Some people don't like what Epic are doing, and I understand why," says Kingsley, "but it's been very good for the project. It's been very good for us… They offered us a ton more support than we were going to be able to give the game ourselves in terms of marketing, so it's been a very good experience." He also confirms that Zombie Army 4 will be exclusive to Epic for a year, much like Epic's deals with other games.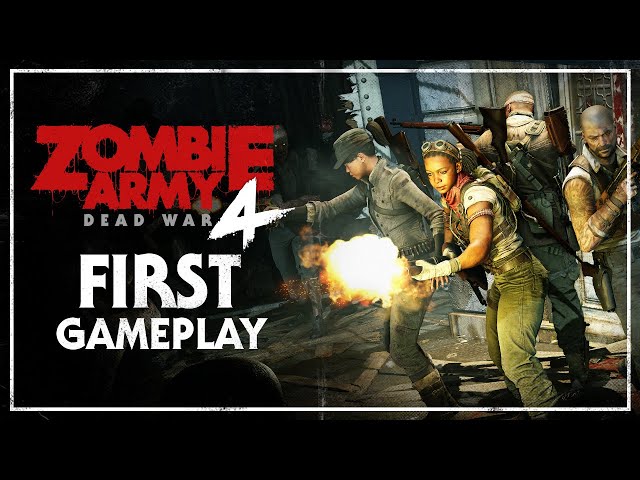 While the choice to take games as Epic exclusives has consistently proven to be upsetting to people who prefer to see PC games on platforms such as Steam, Kingsley suggests that this may actually be a good thing. "Maybe upsetting a few people isn't necessarily bad," he says, "because it gets you attention as well. And one of the challenges for us making games, and a challenge for any indie studio, anybody that doesn't have a huge amount of money to spend on marketing, is discovery." He also says that one of the best ways for Epic to counter the dominance of Steam "is by offering something exclusive."
Related: check out our list of the best co-op games on PC
As PC Gamer points out, Kingsley's words seem contrary to his expressed opinions in a May interview with MCV – where he seems opposed to the idea of going exclusive to any platform, and in particular was concerned about the reaction from fans.
"I'm not really a big believer in exclusives," he said at the time. "It's not just compensating us for lost sales on platform X or Y. Fine, that might de-risk the project, but you also have to factor in the cost of the negative reaction from people who are upset by that decision. I want to be fair to the fans who want to buy it on the platform they want." He also added that he might change his mind, but "there would have to be a bloody good reason." It looks like Epic found one.