Age of Empires 2 DE DLC Return of Rome is an ambitious addition to what is already among the best classic strategy games on PC. This all-new DLC for the Age of Empires 2 Definitive Edition follows on from the recent and hefty AoE 2 DE update 81058 in quite spectacular style by introducing all of the original civilizations from the first Age of Empires, along with three new campaigns and a game mode based on a fan-favourite rule set.
Described as a "beloved evolution" of the Age of Empires Rise of Rome DLC that released in 1998 for the original AoE, Return of Rome aims to bring the first two games in the series together in a way never seen before, seamlessly integrating the full 16-civilization roster from the first Age of Empires and Rise of Rome into AoE2 DE. This means you'll finally be able to play as the Romans in AoE2, pitting them against everyone from the Aztecs to the Vikings.
There's also a new civilization, the Lac Viet, which developer Forgotten Empires says has been introduced "in honour and recognition of Rise of Rome's phenomenal popularity in Vietnam." On top of this, you get three new campaigns crafted for Return of Rome. You'll be able to follow the historical tales of Sargon of Akkad (with the Sumerians), Pyrrhus of Epirus (Macedonians), and Emperor Trajan (Romans).
New game mode D3 is a haven for anyone who's ever typed "twenty minutes no rush" into the chat window of an RTS game. This adaptation of a fan-favourite rule set "reduces rush tactics and allows players to start their early game more robustly, only allowing fighting with a single unit until entering the Bronze Age, ensuring players reach later ages for equal battles."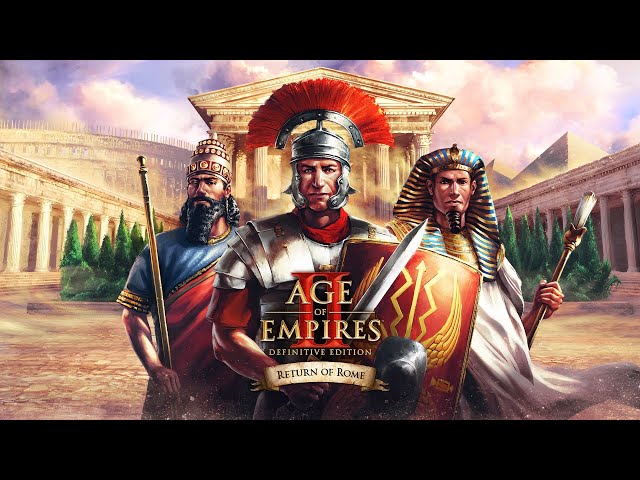 If you're worried that might lead to a bit too much turtling, don't fear. The D3 rule set bans the use of walls and towers – so, while you will have the opportunity to develop and expand your civilization without worrying about early skirmishes, you won't be able to construct a near-impenetrable fortress for the enemy forces to slam hopelessly into.
Age of Empires 2 DE Return of Rome release date
Age of Empires 2 DE Return of Rome releases on May 16. You can buy the expansion on Steam for $14.99 / £9.99 on its own (with a bonus 15% off if you pre-order), or in a bundle with AoE 2 DE for $34.98 / £24.98 (with a rather nice 38% off the package if you pre-order).
Prepare for the arrival of the Romans by pulling up our list of all Age of Empires 2 cheats – even the might of the Roman Empire can't stand up to a little console command wizardry, after all. Those of you with a penchant for grand-scale expansion and strategy may also want to check out the best 4X games on PC for a slightly different spin on the format.