When is the AMD Radeon RX 7800 release date? Team red's bid for the midrange graphics card market likely isn't far off, and we're excited to see how its efforts like the prospective Radeon RX 7800 stack up against this generation's other GPUs. Official announcements from AMD have been few and far between, but this is everything we know about the RX 7800.
If AMD get the price and specs of the RX 7800 right, we could have a hell of a card on our hands. If it comes in cheap enough while packing plenty of great silicon, it could work out as the best graphics card for you, depending on your needs and budget.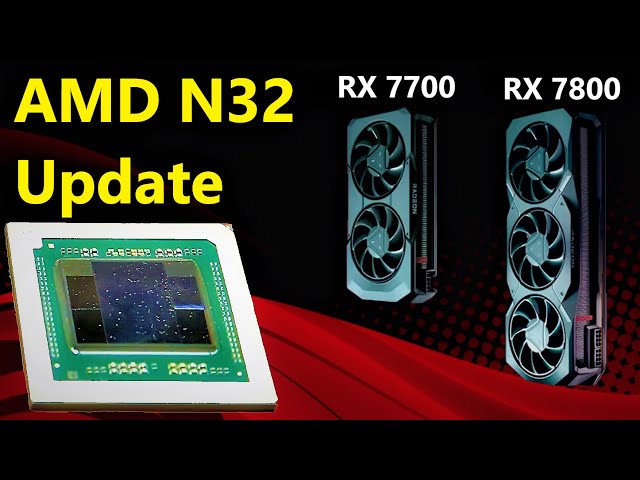 When is the AMD Radeon RX 7800 release date?
The AMD Radeon RX 7800 is rumored to release in September, almost three years after its predecssor. Details of its launch are likely to arrive during an official announcement at Gamescom in August.
AMD hasn't given us any official details yet, but sources close to YouTuber Moore's Law Is Dead point to a reveal during Gamescom, joined by its little brother, the AMD Radeon RX 7700.
AMD Radeon RX 7800 price
The AMD Radeon RX 7800 price is rumored to be $549, making it slightly cheaper than the RX 6800 which launched with a $579 MSRP.
Hardware leaker All_The_Watts shared this pricing information on Twitter, but AMD is yet to corroborate it. Team red hasn't officially announced a reference model of the card which would be available at MSRP, but the RX 6800 and other Radeon RX 7000 series cards got one, so we reckon it's likely the RX 7800 will too.
It's worth noting that GPUs are often subject to last-minute price changes, so we could see the RX 7800 land even cheaper. At $549, though, this leaves the graphics card $350 short of the 7900 XT, likely paving the way for a 7800 XT and possibly a 7900.
AMD Radeon RX 7800 specs
The AMD Radeon RX 7800 specs will include all the benefits of the RDNA 3 architecture, including second generation RT cores and more powerful GPU dies. The graphics card is also rumored to pack 16GB of GDDR6 VRAM and 60 Compute Units.
Here are the rumored AMD Radeon RX 7800 specs:
| | |
| --- | --- |
| | |
| GPU | Navi 32 |
| Stream processors | TBC |
| Compute Units | 60 (RDNA 3) |
| Ray accelerators | TBC |
| Game clock | TBC |
| Boost clock | TBC |
| VRAM | 16GB GDDR6 |
| Bus width | TBC |
| TBP | 260W |
With 16GB of GDDR6 VRAM, the RX 7800 may have a notable advantage versus the RTX 4070 which only packs 12GB of memory. This difference of 4GB, would lend the AMD GPU more headroom to game at higher resolutions than its GeForce competitor.
AMD Radeon RX 7800 benchmarks
There are no official AMD Radeon RX 7800 benchmarks available at this time, but it will likely trade blows with the Nvidia GeForce RTX 4070. While it may fall behind its competition in ray tracing, it should put in a strong showing in rasterized workloads.
Alleged benchmark figures for the RX 7800, suggesting it achieved an 18,957 GPU score on 3DMark Time Spy. This would put it just above the RTX 4070 according to our tests, which achieves a score of 17,872.
All this points to the RX 7800 being a great card for 1080p and 1440p gaming, with the ability to dabble in 4K. Of course, we'll have to wait until we can run our own benchmarking to know for sure.
If you're looking for a supremely powerful GPU, the RX 7800 might not be right for you. There's lots to get your teeth into in our guide to the best graphics card, so check that out if you need help upgrading your rig.