The AMD rumor mill has been swirling lately, with several high profile leaks and accidental graphics card product listings pointing to big things on the horizon for team red. Now, AMD senior vice president, Scott Herkelman, has all but confirmed on Twitter that we can expect the AMD Radeon RX 7800 XT and AMD Radeon RX 7700 XT to be announced in just over a week's time at Gamescom.
Herkelman implored his followers to, "join the @AMDRadeon team at Gamescom next week for our next major product announcements!" His post linked to a page on AMD's site detailing team red's schedule at Gamescom. Although its itinerary doesn't list any product reveals, Herkelman is set to appear at the AMD Highlight Show taking place 17:00-17:30 on Friday, August 25, and this seems the session to keep your eye on.
As to the products set to be revealed, there's even less official information. However, if we join the dots from recent intel such as the AMD Radeon RX 7800 XT specs leak, we're pretty sure it will be one of the GPUs announced.
Recently, an alleged AMD source speaking to YouTube hardware leaker, Moore's Law Is Dead, laid the groundwork for two new graphics card SKUs being announced at Gamescom ahead of a September release. At the time, these were anticipated to be the RX 7800 and RX 7700, but it was noted that the naming was subject to change. Now, it looks like team red has decided to call them the RX 7800 XT and RX 7700 XT instead. This would also fit in with AMD's release cadence from previous generations, with XT iterations of cards usually the first to hit the market.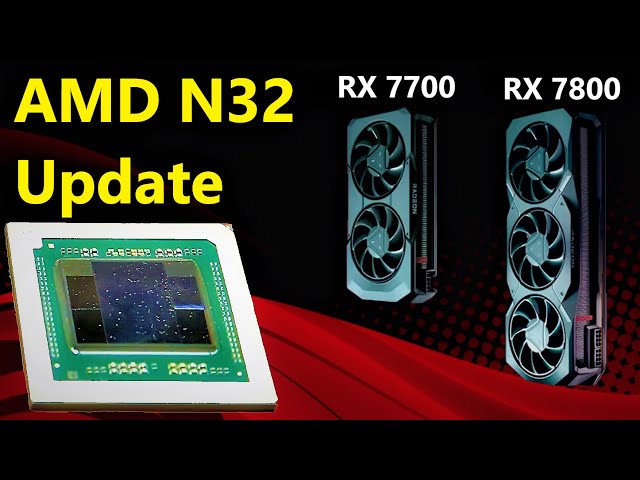 Whether changes have been made to the cards to unlock increased performance, or the silicon was outperforming AMD's expectations, we're not sure, but we're keen to see how both stack up against Nvidia's mid-range offerings like the Nvidia GeForce RTX 4070.
We also recently discovered that the AMD FSR 3 release date may coincide with Starfield. Considering the Starfield release date is September 6, that means an AMD announcement should be coming soon, and Gamescom is the perfect place for it. So, we could see more info on team red's newest upscaling tech to do battle with Nvidia DLSS 3.
Finally, if you want to get ahead of the game and find out everything we know about the AMD Radeon RX 7800 XT release date, specs, benchmark estimates, and price, check out our thorough guide.