A recent Apex Legends leak has given us a quick look at what could be the FPS game's next Collection Event. If the early screenshots are to be believed, Valkyrie will be receiving a prestige skin in the Apex Legends Neon Network event, joining Bangalore, Wraith, Bloodhound, and Caustic as the only characters to have access to an evolving skin.
As you'd expect, the Collection Event will reward you with Valkyrie's Prestige skin after you've unlocked all 24 of the event items, either through crafting or event packs. Those event packs don't come cheap, so if you're a Valkyrie fan like I am, it's time to save up some crafting materials and Apex Coins.
And if the skin itself isn't enough, it's also rumored to come with a custom dive trail – a fitting cosmetic addition for Valkyrie that didn't come with the previous Prestige skins.
The collection track includes Legendary skins for Ash, Lifeline, Ballistic, Caustic, Vantage, and Gibraltar, so it might even be worth opening a few packs if you like those characters even if you don't collect all 24 items.
Redditor Outrageous-Blue-30 shared the leaked screenshots in a thread, revealing the Neon Network event page. Additionally, a data miner named SenosApex on Twitter has revealed that the event will likely begin on July 25, giving eager Valkyrie fans over a month to save up for that Prestige skin.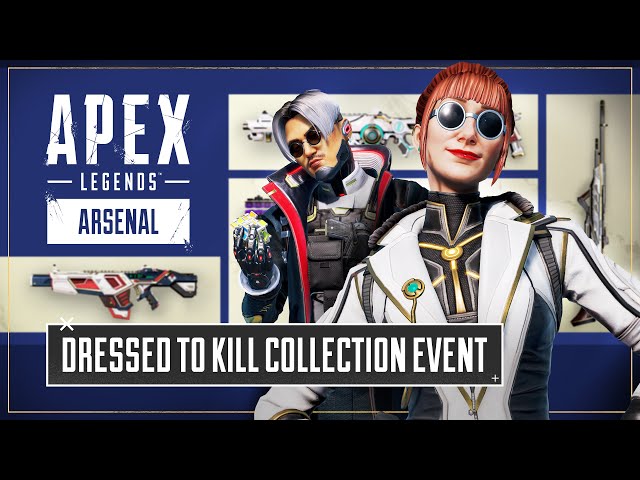 The most recent Collection Event, Dressed to Kill, added Horizon's Heirloom. It ended just a few days ago, but the gravity-defying Heirloom is now available to unlock for those who are lucky enough to have shards to spend.
If you're still working your way through Ranked before Season 18 comes around, be sure to check out our Apex Legends tier list and take advantage of the flat entry fee for matches this season.