Is Armored Core 6 Steam Deck compatible? Whether you're a hardened fan of the series or brand new to the world of Armored Core 6, you shouldn't have any issues firing away into this new FromSoftware game on the Steam Deck.
As stated in the Amored Core 6 system requirements, you'll only need 60GB of storage, which shouldn't make you blow a circuit. However, check out the best microSD cards for the Steam Deck if you're sporting the 64GB model and require that extra bit of space ahead of the game's release.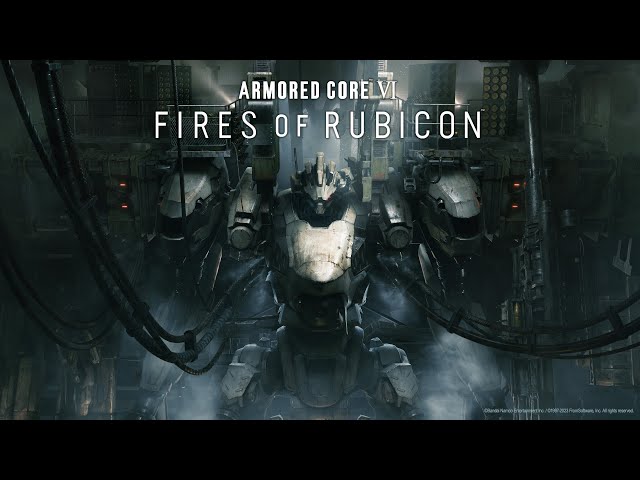 Is Armored Core 6 Steam Deck compatible?
Yes, Armored Core 6 is compatible with the Steam Deck, and has been classified as 'playable' by Valve. It's also highly likely that it could later be "fully supported" according to claims by FromSoftware.
Speaking with Digital Trends, game director Masaru Yamamura, and producer Yasunori Ogura iterated that they wanted to "reassure players that it will be fully supported" on the Steam Deck.
While we can't be entirely certain if "fully supported" will mean that Armored Core 6 will receive the coveted 'verified' status, it's highly likely this is what Masaura and Ogura meant. During the interview, Ogura explained that after being happy with how Elden Ring performed on the Steam Deck, that would be the "baseline going forward" for the handheld.
As it stands, Elden Ring is verified, and not only performs extremely well on the handheld, but regularly sits within the top 20 most played Steam Deck games of any given month. Currently, we can only speculate, but it's highly likely that Armored Core 6 will follow suit.
Until then, the brand new FromSoftware title sits with 'playable' commendation from Valve, narrowingly escaping being fully compatible likely due to some in-game text occasionally being illegible on the handheld. Whether that's truly all that stands in the way of Armored Core 6 being fully supported on the Steam Deck, we'll just have to wait and see and test it out for ourselves.
If you aren't sure the game is for you, read our Armored Core 6 review to find out why the latest game in the Armored Core series is "faithful to its roots." If you still aren't convinced, check out our list of the best Steam Deck games, to see what other titles get our seal of approval. Check out the best Steam Deck accessories if you already have plenty to play, but your handheld could use a little sprucing up instead.