Ubisoft has confirmed that no, Assassin's Creed Mirage will not have microtransaction features like a subscription model or upgrades to block ads, but that it will contain cosmetic packs for purchase. With the Assassin's Creed Mirage release date around the corner, the stealth game is continuing to appear in regional ratings, which has seen Ubisoft address talk of microtransactions in Assassin's Creed Mirage's full release.
After confusion around a German rating for Assassin's Creed Mirage had many thinking the game would have an extensive suite of microtransactions, a Ubisoft spokesperson has outlined what to expect in the full game. This is the second time a rating description has been confused, after the Assassin's Creed Mirage "real gambling" note.
"We wanted to bring some clarifications following the rating for Assassin's Creed Mirage in Germany," Ubisoft's 'UbiWaldo' says.
"The game does not include any dedicated subscription model, and does not feature any form of advertising beyond the traditional in-game news offering information about AC Mirage and the AC franchise," says a Ubisoft spokesperson on Discord.
"Some optional cosmetic bundles will be purchasable directly on first party stores at launch – but we will share more in the weeks to come!"
We know at the very least then that character cosmetics will be in Assassin's Creed Mirage, but translations of the German rating that mention subscriptions and upgrades, which apparently disable advertising, appear to have been misinterpreted.
After taking a look at and translating the rating ourselves, it's clear that it doesn't actually say Mirage will include a subscription model and upgrades to block ads, but instead that these are the types of in-game purchases that can appear in videogames in general.
"In-Game Purchases: The game contains options to purchase additional content directly," the German rating says in translation. "These are often smaller additional items that provide more variety in the course of the game, such as 'bonus levels', 'skins' (outfits for game characters), virtual coins and other forms of in-game currency, subscriptions and upgrades (e.g . to disable advertising)."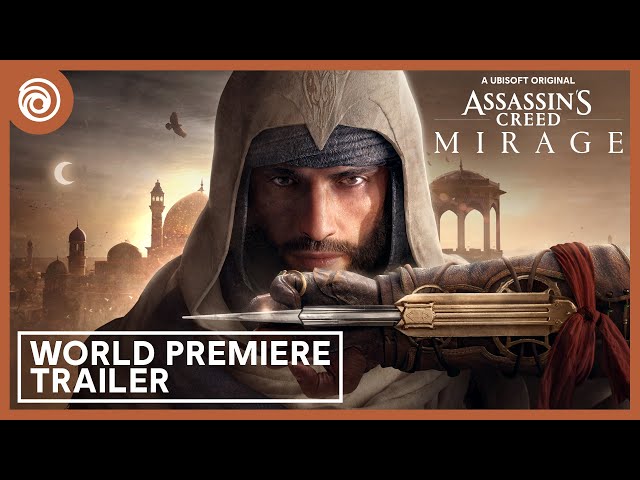 The "these are often" and "such as" lines indicate that the German rating is just outlining the types of microtransactions that can be in videogames, not the ones that will specifically be in Mirage. So after some confusion, Ubisoft has confirmed that the mentioned subscription models and in-game ad blockers are not something Mirage will have, at all.
With Mirage almost here, we also learned recently that the average completionist time for an Assassin's Creed Mirage playthrough is around five times shorter than Valhalla, which appears to be just one of the ways Mirage is going back to the roots of the AC series.
While you wait for Assassin's Creed Mirage, we've also got the very best story games and RPG games you should be playing on PC right now.