How do you get Baldur's Gate 3 Twitch drops? Thankfully, the answer is pretty simple: just watch Twitch streams. However, different items are available at different times, and you'll want to keep an eye on what's available and when. That's where we come in.
Whether you've already reached Baldur's Gate or are only just selecting your BG3 class, race, and background for character creation, current Twitch Drops can be added to your account. At the moment, there are some cosmetic goodies to kit out your character, and here's when to tune in to your favorite streamer to snag some goodies, as well as a rundown of what's on offer.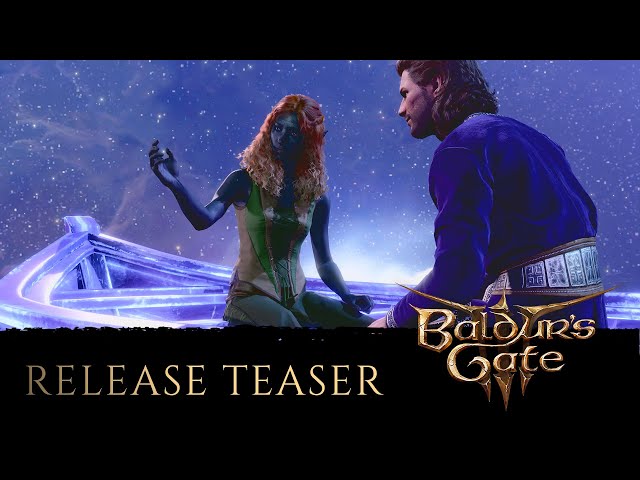 When are the Baldur's Gate 3 Twitch drops?
You can earn Baldur's Gate 3 Twitch drops until Thursday, August 17, 2023, at 9am PST / 12pm EST / 5pm BST / 6pm CEST.
What are the Baldur's Gate 3 Twitch drops?
Right now, you can collect the full Camp Clothing set by watching two hours of participating streamers. The set consists of:
Chatterbox's Tabard
Periwinkle Undergarments
Channeler's Trunks
Streamhopper Loafers
How do I earn Baldur's Gate 3 Twitch drops?
As you watch a participating BG3 stream, your drop's 'progress bar' will fill up, letting you know your current status. Once you've watched the full two hours, you can then claim your rewards – but you'll have to ensure your Twitch account is linked to your Steam account.
In the top right-hand corner of Twitch, click your lovely icon, and scroll down the menu until you see 'Drops & Rewards.'
Click the purple URL on 'manage your connections' under the 'Drops' header.
Click 'connect' on your Steam account.
Log into Steam – please ensure it's with the account you want to claim your rewards on.
Click 'Sign In.'
Watch some streams.
Once you've hit two hours, go to your Inventory (in the 'Drops & Rewards' tab).
Claim your new prize!
Now that you know how to score some sweet new gear, you just need to decide which of the Baldur's Gate 3 races would look the best in this spangly new outfit. If fashion comes second to firepower, though, we have a list of the best Baldur's Gate 3 builds to help you explore the Forgotten Realms.