What are the best Battlebit gadgets? Having the bigger gun, and the best aim, is exceptionally important in a game where you have a massive target painted on your face. Racking up kills for your team is perhaps the simplest way to win the war, but there are other ways for you to help your team. Battlebit gadgets are pieces of equipment that you can deploy on the battlefield that hinder the enemy in ways that shooting them can't.
It may come as a mild surprise to many, seeing Battlebit Remastered storm the Steam charts, but as soon as you get into a game and witness the refined chaos first-hand, you understand. It fills the Battlefield hole that not even Battlefield could fill, and despite its pared-back graphics and modest system requirements, Battlebit is a riot, and well worthy of your time. With that, you'll want to win when you play, so here is every Battlebit gadget so you can blow your enemy back to the stone age.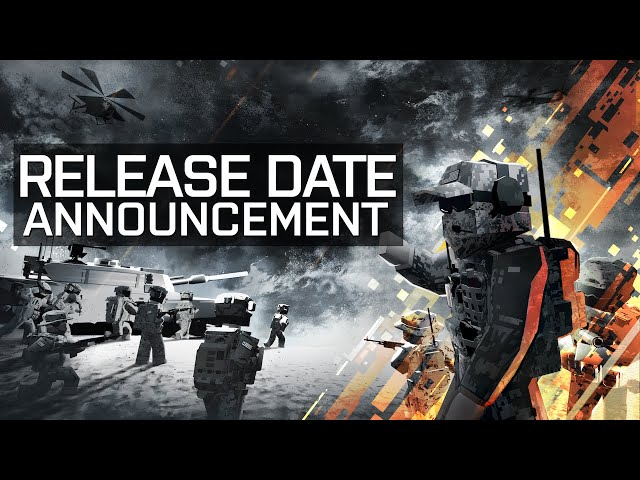 The best Battlebit gadgets
Depending on your chosen class, you'll have access to several different gadgets as you make your way through the ranks. The gadgets you unlock will complement the class you're playing, like binoculars for the recon class, or the repair tool for the engineer.
You can equip two gadgets at a time: a primary, and a secondary. This gives you a lot of room to craft your perfect loadout depending on how you want to go about your business.
The best Battlebit gadgets are:
Grappling hook: Although the buildings in Battlebit tend not to last long, making the most of these structures requires the use of the grappling hook. This gadget is key if you're the type of player who needs clear sight lines and an elevated position to rain destruction down on your enemies.
Sledgehammer: Sometimes, if you can't find a way around a building, you have to find your way through a building. The sledgehammer is a simple piece of kit that allows you to remove almost any obstacle in your way and is invaluable for a debris-strewn battlefield.
RPG7 PG07 fragmentation: There are occasions when only a big explosion will do. Ranking up the engineer class will ensure you're never short of gadgets that make things explode. None of these can currently compete with the fragmentation RPG.
M320 smoke grenade launcher: Providing cover for your team saves lives. Obscuring your enemy's vision can be key if you're planning to take their position, revive teammates, or simply retreat. The smoke grenade launcher allows you to keep your team safe from a distance.
Every Battlebit Gadget
Here is every gadget in Battlebit Remastered, its class, and when you unlock them:
All classes
Rank 0: Bandage
Rank 0: Anti-personnel mine
Rank 3: C4
Rank 4: Claymore
Rank 22: Advanced binoculars
Leader
Rank 0: SOFLAM binoculars
Rank 0: Pickaxe
Rank 0: Sledgehammer
Rank 22: Grappling hook
Rank 30: Air drone
Assault
Rank 0: Pickaxe
Rank 0: Sledgehammer
Rank 0: Riot shield
Rank 0: Small ammo kit
Rank 22: Grappling hook
Rank 55: M320 smoke grenade launcher
Medic
Rank 0: Medic kit
Rank 55: M320 smoke grenade launcher
Engineer
Rank 0: Repair tool
Rank 0: RPG heat explosive
Rank 10: RPG7 PG07 heat explosive
Rank 15: RPG7 PG07 fragmentation
Rank 15: Anti-vehicle mine
Rank 33: RPG7 PG03 tandem
Support
Rank 0: Small ammo kit
Rank 0: Heavy ammo kit
Recon
Rank 0: Pickaxe
Rank 0: Sledgehammer
Rank 0; Binoculars
Rank 0: MDX 201
Rank 22: Grappling hook
Rank 30: Air drone
Now you know every Battlebit gadget, it's time to get out there, start ranking your class, and truly start supporting your team. If you yearn to take your battlefield experience on the move, we have the answer to if Battlebit works on Steam Deck. For the veterans amongst us, we have the best Battlebit guns here so you can be the ruthless killing machine your mum always told you you'd be.