After a series of Battlefield V map reveals today at EA Play, DICE had one more surprise in store: Battlefield V is returning to the Pacific theatre, and will be adding Pacific maps when chapter five begins this fall.
The initial map pack will include three new maps. Well, new to Battlefield V, at least. Some of the locations will be familiar to players who have been long-time Battlefield fans, including Iwo Jima. During the brief tease in the trailer that debuted today, there's also a section where the screen goes black and the distinctive ping sound of an M1 Garand can be heard clearly, indicating that the classic battle rifle is returning to the game as well.
DICE did not have any in-game footage from its upcoming Iwo Jima map at the show, but it did share some concept art, and some footage from some recent research trips its teams made to the real-world areas to capture terrain textures and other environmental data.
As creative director Lars Gustavsson said, it's a bit of a homecoming for the Battlefield franchise. The Pacific theatre figured prominently into Battlefield 1942 and Battlefield 1943. But now it's been a while since a game in the series has explored those particular warzones.
"We wouldn't go to Iwo Jima without the weaponry and the hardware," Gustavsson said. "The team has focused hard on capturing that invasion experience … and amphibious warfare."
The discussion on the Pacific begins at about 44:31 in the video below.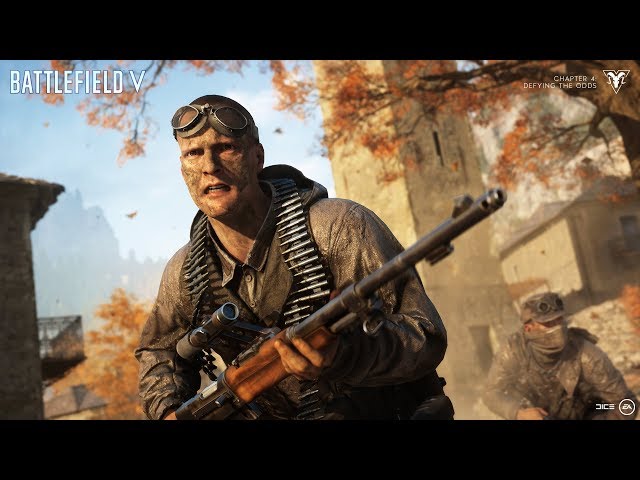 The Pacific maps will come along with the launch of Chapter 5 this fall. In the meantime, Chapter 4 is about to get underway, and that includes a new North Africa map, Al Sundan, which arrives June 27. In July, we'll see Marita, an infantry-focused Greek map, along with some new elites.
Reporting for duty: Our Battlefield V review
August will bring with it two new close-quarter maps, Provence and the Lofoten Islands. Throughout the new chapter, DICE will be adding new weapons, including the S2-200 MMG and the Panzerbuchse anti-materiel rifle.