The Battlefields – particularly the last two – are great-looking games, and the folks at DICE know how to cut a hot trailer. But what if you were to make a trailer made up exclusively of clips captured during actual, unscripted gameplay?
That's the challenge that Gage Allen set out for himself. Allen is a professional videogame trailer producer, and he's used to working with promotional footage to put together videos for games like Stellaris, Conarium, and Starpoint Gemini.
Allen took completely unscripted gameplay footage from multiplayer matches of Battlefield 1 and Battlefield V over the last two months and cut them together into the stirring trailer you can watch below. While characters still have that too-fast movement you always see in multiplayer, the shot selection, editing, voiceover work, and composition are all very well done, and more than anything they showcase the amazing level of detail and grand scale of Battlefield's multiplayer maps.
The film also shows off the kind of destruction you can find in modern Battlefield games, with buildings reduced to burning rubble before your eyes, and airships crashing to earth in flames. Allen juxtaposes shots from the verdant fields of Arras, France with the utter devastation at Verdun, highlighting the destructive nature of war and the cost that comes with it.
Here's the film, titled "This Is Battlefield." Allen recommends watching it at 4K for best results.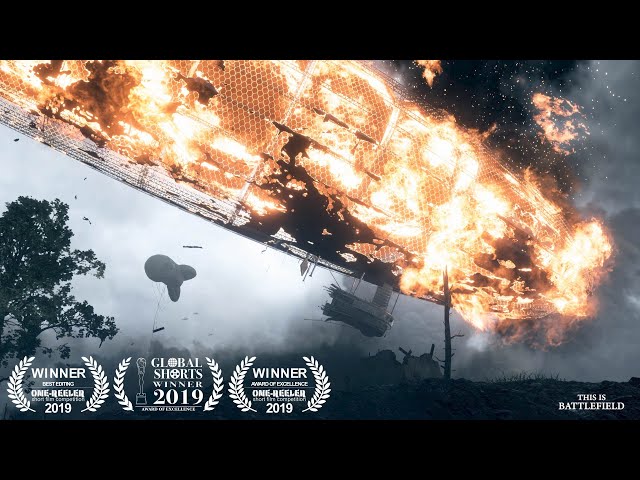 Also of note: the voiceover is performed by U.S. Air Force veteran Ty Harper, who served from 1987-1997.
"I was also in a really emotional state when it came to both world wars, and the horrific events that took place," Allen writes in the video description. "The pain I was feeling was strong and I wanted to make that into something. This is the result."
Fire away: Here's our list of the best FPS games on PC
It's not the kind of thing that makes you want to jump off the sofa and start playing Battlefield – it's too melancholy and reverent to work as a piece of videogames advertising. But it's certainly a beautiful and stirring film, and a reminder of how visually impressive those games are.