Ninja Theory's upcoming melee-based multiplayer game Bleeding Edge has just been announced at Microsoft's E3 press conference, with a technical alpha to come June 27. The studio behind Hellblade: Senua's Sacrifice looks set to introduce plenty of fun and cool fighters to the game, if the reveal is anything to go by.
The trailer used leaked a few days ago, prior to its official announcement at E3 today, but we still got a good sense of what the game will have in store for players. There appears to be a diverse set of cool-looking characters, that even at first glance seem to have their own approach to battles. A female fighter called Gizmo carries a large steampunk-y gun, while another called Makutu seems like a purely hand-to-hand kinda guy. Combat looks energetic and fluid, with some vibrant neon-colour attack effects.
The game's website reveals even more about the game, saying "experience one of a kind multiplayer that fuses combo mechanics with dynamic third person action. Team up and execute powerful synergised attacks to become an unstoppable force in the face of your enemies". Highlights include freezing foes in time, mind control, riding missiles, and even using "electrifying" guitar solos to best your opponents.
Sign ups are already live on the game's website, so you can apply to join the 4v4 fun right now ready for the technical alpha's drop-date June 27.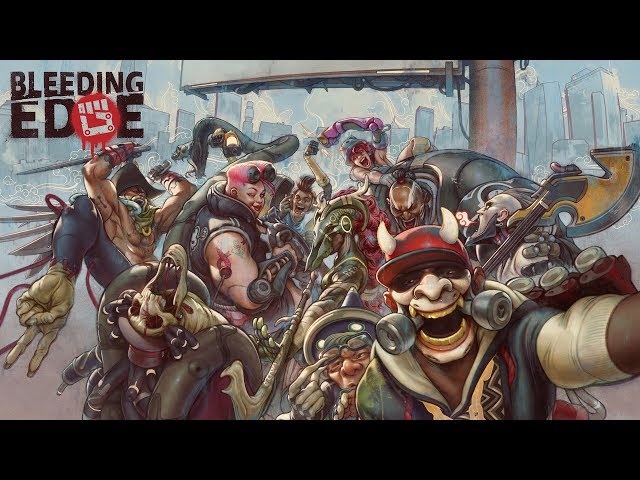 Excited for more E3? Check out our guide to the whole conference press schedule so you'll know where to catch all the action.