It looks like more Borderlands games may have been unceremoniously confirmed ahead of big future reveals, as one former developer shares the projects they've been a part of on their LinkedIn profile. With both a direct sequel and another spin-off game on the cards, there's no telling when Gearbox will officially reveal them.
The mention of Borderlands 4 and spin-off Tiny Tina's Wonderlands 2 FPS games comes from the LinkedIn profile of Randel Reiss. Reiss is the former studio technical director at Gearbox Software's independent subsidiary Lost Boys Interactive, after working there for a few months in 2022. While we basically know the Borderlands 3 sequel is coming, it's nice to see confirmation of sorts.
In the LinkedIn description from Reiss, both Borderlands 4 and Tiny Tina's Wonderlands 2 Unreal Engine 4 work are listed, despite neither game having been announced as of the present. While Borderlands 4 should come as no surprise to fans of the series, a potential accidental leak of Tiny Tina's Wonderlands 2, a sequel to the DnD-inspired looter shooter spin-off, is definitely more surprising.
Gearbox CEO Randy Pitchford has made a point of playfully teasing Borderlands 4 since the 2019 release of Borderlands 3, too. Saying in 2021 that he has "a joke about Borderlands 4 but we haven't finished writing it yet," and that the team is "working on the big one" in relation to a callout for anyone who wants to "get in on some Borderlands action."
Both of those things sound an awful lot to me like confirmation that Gearbox is at least working on Borderlands 4, even if the current status of another mainline entry is unknown. Borderlands hasn't been ignored in recent years either, as since the third entry we had Wonderlands in 2022, and New Tales From The Borderlands that year too.
Despite what the internet might say about the writing of the Borderlands series, it's one of my favorite shooter games on the market. I love the satirical corporate universe dominated by manufacturers, a colorful cast of characters, and think the gameplay is always solid fun too.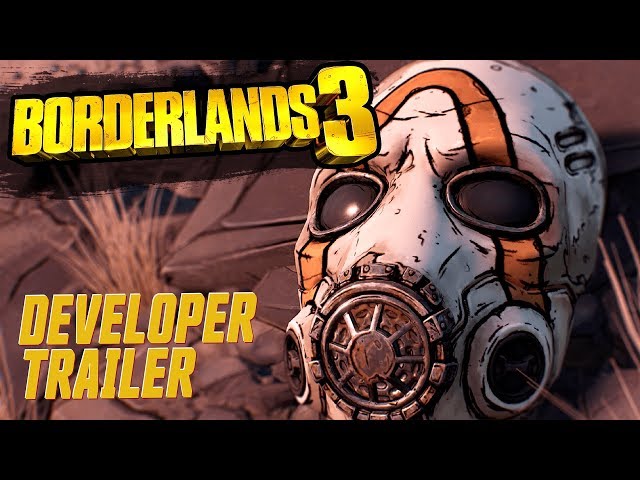 Does Reiss' post mean we'll be hearing about both Borderlands 4 and Tiny Tina's Wonderlands 2 incredibly soon? There's nothing to indicate that, sadly, as it just looks like these games have been mentioned on a LinkedIn profile for a while, only making the rounds right now instead.
If this news has you wanting to jump back into the series we've got all you need to know about Borderlands 3 legendary weapons and Borderlands 3 classes, alongside the best games like Borderlands if you're looking for something a little different.
Also, make sure to follow us on Google News for daily PC gaming news, guides, and reviews.