Thoughts of Borderlands 3's endgame are starting to creep into the minds of players. Previews of the game are all well and good, but they only give us a flavour of the central campaign. How long it takes to beat Borderlands 3 will vary, but if the post-launch popularity of Borderlands 2 is anything to go by then a lot of you will be spending weeks in the Borderlands 3 endgame.
The Borderlands 3 release date has yet to arrive, so our Borderlands 3 review isn't here yet. Luckily for us, though, we have been hands-on with the game and have chatted to some of the developers in the runup to launch so we could find out as much as possible about what activities, loot, and secrets are waiting for them after the hit max level and finish the campaign.
So, throughout this guide, we'll go over what we know and what we've found out about how you can busy yourselves when the game ends. Here's what you can expect from the Borderlands 3 endgame.
Borderlands 3 endgame
Your main form of post-campaign entertainment comes from two new modes called Proving Grounds and Circle of Slaughter. The former will sound familiar if you've played Diablo 3's rifts as you and a few friends try and beat the clock to kill enemies and then a boss. Completing runs quickly or flawlessly will also award bonuses like rarer loot. The latter plays out as a horde mode, tasking you and your friends with defeating waves of enemies while you try and complete difficult challenges.
We're also getting what's called Mayhem Mode. As IGN explains in its review, you can up the difficulty of this mode three times to make the enemies you face stronger, but drop better loot. One of the smaller ways Borderlands 3 has changed from previous games is in its progression system. Previously we had Badass Ranks, and now it's Guardian Rank. Speaking to PCGamer at the PCGaming Show, Gearbox creative director Paul Sage explains that the developer has doubled down on this aspect and the new system has an infinite progression that offers new skills and different skins.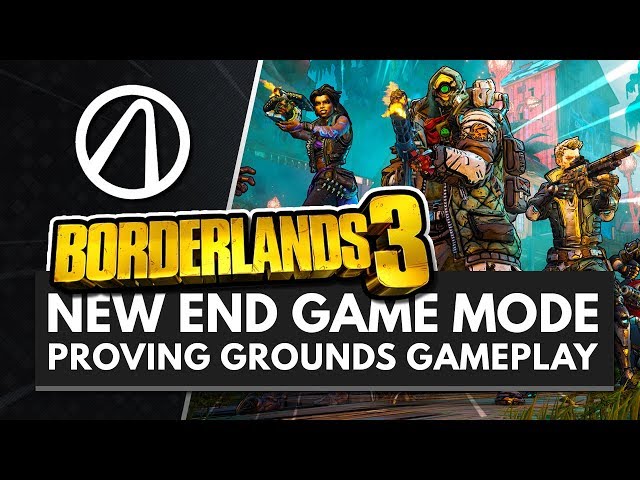 Elsewhere, there's also been chatter of story expansions, community events, and Borderlands 3 raids. That comes from VG24/7, who spoke to lead boss designer Matt Cox. The standout there is raids, as it would be a first for the Borderlands series. Then again, considering Bungie has had a lot of success with Destiny's take on it, it's perhaps not too surprising that raids are coming.
And there you have it, everything we know about the Borderlands 3 endgame. There are some shades of Diablo with the Proving Grounds, and the future may hold a hint of Destiny with some raids. A good thing, too, as we'll be hoping to stick around with this one.