Borderlands 3's hub town isn't a place on Pandora – it's a ship called Sanctuary 3. Not only does it serve as the home to loads of vendors and quest-giving NPCs, it'll also let you travel between planets for a more expansive adventure than ever before. It'll also feature customisable player quarters and a room filled with the heads of monsters you've killed.
We saw Sanctuary 3 as part of today's gameplay reveal stream. You'll have unique quarters aboard the ship, initially decorated based on your character's personality. But you can also modify those quarters to suit your tastes, including weapon racks to put your coolest guns on display.
The real reason your hub is a ship this time around is because you can travel between planets – yes, you'll be traveling beyond Pandora (and its moon) for the first time in the series. The reveal frequently mentioned that this is the biggest Borderlands yet, and more varied locations on new planets seem to be a big part of that increased scope.
There are plenty of other smaller features in the hub, like Quick Change machine to alter your appearance, a spot to unlock your gold chests, and – most notably – a lost and found that'll dispense any loot that you've lost along the way.
Read more: These are the best FPS games on PC
We've seen plenty of Borderlands 3 today, including details on loot and (more muddy) info about microtransactions, and after some hands on time Ali reckons it's going to show other looter games how it's meant to be done.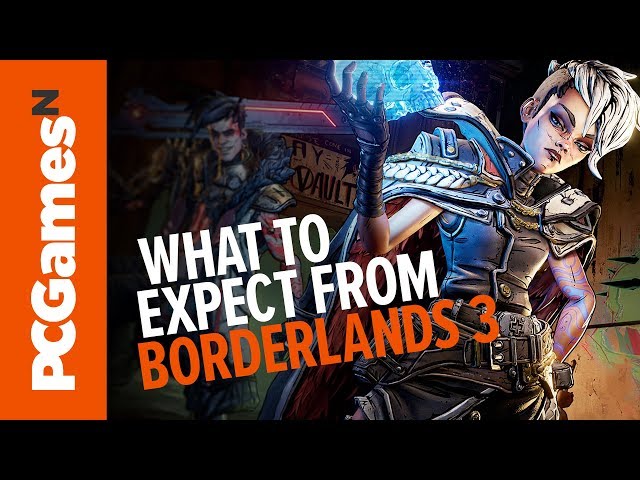 After such a long wait for a proper new entry in the series, it's about time.