Call of Duty: Modern Warfare's reveal last night gave us plenty of the series' iconic Captain Price, but attentive fans may have realised something different about the classic character: In Modern Warfare, Captain Price has a new voice actor.
In an interview ahead of the reveal, Infinity Ward's studio art director, Joel Emslie, confirmed that Captain Price will be portrayed in the new game by British actor Barry Sloane. Best known on this side of the Atlantic for his role as Hollyoaks serial killer Niall Rafferty, Sloane has also starred in Shameless and the History channel's Six, based on the operations of US counter-terrorism unit SEAL Team Six.
His time on Six should mean that Sloane is well prepared for the covert operations that seem to feature in Call of Duty: Modern Warfare. A trailer released during last night's reveal (which you can check out further down this article) suggests that there'll be plenty of sneaky-sneaky missions on offer, as well as the explosive bombast that Call of Duty has become known for over the years.
Price appeared in all three Modern Warfare games, in which he was portrayed by actor Billy Murray, best known for his roles in Eastenders and The Bill. The reason for his departure from the role isn't clear, but Emslie suggests that Sloane will be an able replacement – "there's no doubt he's the character when I see him or hear him doing voice recordings or mo-capping."
Read more: Call of Duty: Modern Warfare is the series' most ambitious title to date
You can get a better look at Sloane's take on Price in the trailer below: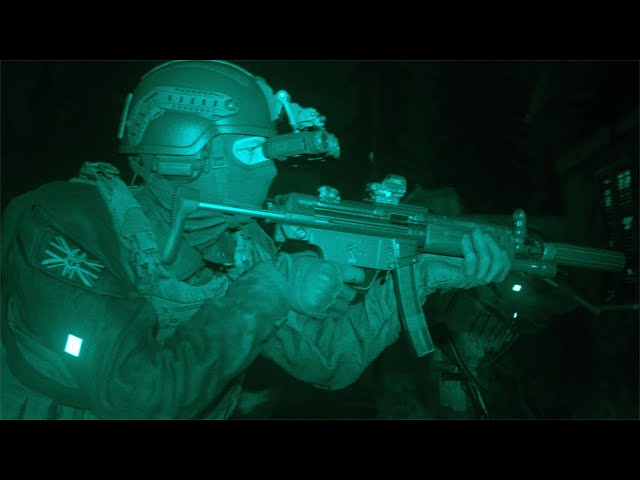 Call of Duty: Modern Warfare releases in October, with a new engine, plans for cross-play support, no season pass, and a co-op mode that sounds a little like Spec Ops. It sounds like Price and co are going to have a pretty busy time later this year.