Cave Story is probably one of the most prolific and best indie games out there, and now you can grab your own copy of this slice of history as a free game to keep. A 2D platformer inspired by Metroid and Castlevania, Cave Story comes from the mind of solo developer Daisuke 'Pixel' Amaya, and rose to become one of the most talked-about games online around the time of its original release in 2004 for its memorable characters and story, its beautiful retro art design, and its rewarding gameplay systems.
Waking up in a dark cave with no memories, you set out to the nearby Mimiga Village, where you find a peaceful place in peril at the hands of a crazed scientist. It's up to you to put a stop to their plans and save the day. A deliberate throwback to the 8-bit era but with a level of production that would have made it seem impossibly advanced had it come out at that time, Cave Story is a must-play for fans of Metroidvanias.
Cave Story is one of those magical indie games that seems like it's too complex, robust, and accomplished across the board to have been made by just one person. At the same time, its gameplay, level design, and narrative are so intricately put together that it makes all the sense in the world that a single person masterminded the whole adventure.
If you're a fan of either Castlevania or Metroid, or the numerous great platform games that have followed lovingly in their footsteps – Hollow Knight, Bloodstained, Ori, Steamworld Dig, Blasphemous, Axiom Verge, Dead Cells, Record of Lodoss War, and so on – you owe it to yourself to give Cave Story a try.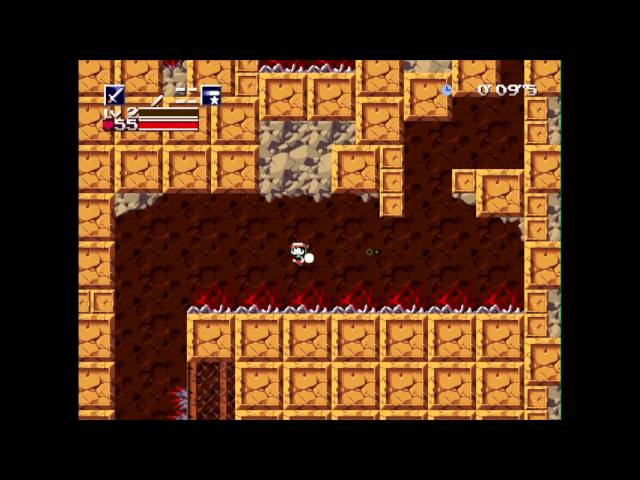 An enhanced version of the game with a retranslated script, additional modes, and overhauled graphics and music (with the option to switch between the old and new styles for both) was released as Cave Story+ in 2011 by publisher Nicalis. It's the definitive version of the famed game, and it's the one you'll get for free if you claim it here.
Cave Story is free on the Epic Games Store from August 31 to September 7. It's yours to keep forever once you've claimed it. So don't miss out – head over there now to secure your own copy, and find out how Cave Story earned its place in gaming history.
If that's still not enough, take a look through the best free Steam games for plenty more that won't cost you a penny. Or look to the future and see what lies ahead with the best upcoming games for the rest of 2023 and beyond.