If you love free PC games – or almost-free games – then this Civilization 6 Steam sale is the perfect opportunity for you to grab a budget-friendly title. Within the realm of strategy games, there are few names quite as big as those in Sid Meier's Civilization series. Civilization 6 is Sid Meier's most recent game, and with a discount as big as this one, it could be the perfect place to jump into the series.
If you are interested in checking Civilization 6 out, whether you're a new fan or not, there is no better time to grab it than now. You can get Civilization 6 on Steam for 90% off right now at $6 / £5. The base game is not the only thing to get during this discount, though, as both the Anthology bundle and Platinum Editions are also on sale, at 86% off and 91% off respectively.
Aside from Civilization 6 and the two bundles, prospective players can also grab some of the game's DLC during the sale. New Frontier Pass, Gathering Storm, Rise and Fall are each on sale at 63% off, 88% off, and 84% respectively. These are pretty decent prices, seeing as the expansion passes are usually priced at points that other full games are.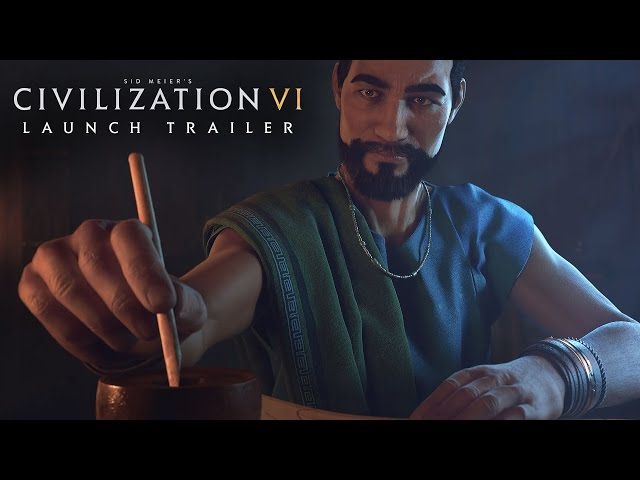 While the community-specific controversy around Civilization 5 vs Civilization 6 stands strong in many fans' hearts, there is nothing I can say in negativity about the latter game. I enjoyed it thoroughly, and for its price right now it is well worth a look, at least. The current Steam consensus on the game is also 'Very Positive' right now, for recent reviews and those overall.
Snatch up the series' sixth installment on Steam here, as the game will only be on sale for another day. The Civilization 6 sale is set to last until May 31, at 10am PT / 1pm EST / 6pm BST / 7pm CET.
If you are a big fan of Sid Meier's games or want to check some similar titles out, be sure to have a look at our favorite 4X games. You can also browse through the best Civ 6 mods if you want some additional content for your new Steam game without breaking the bank any further.