Hot on the heels of that first Command & Conquer Red Alert Remastered screenshot appearing online, EA has announced some very exciting news for fans of the classic RTS series. The Command & Conquer Remastered Collection arrives this June – and best of all, one of the versions includes a replica mammoth tank.
In a press release, EA has revealed the collection – which brings together the original C&C as well as Red Alert and the three expansions, Covert Ops, Counterstrike, and The Aftermath in shiny new 4K – will hit Steam and EA's Origin platform on June 5. Pre-orders are already available, and there are three different options for fans to choose from, two physical and one digital.
The Command & Conquer Remastered Collection digital option costs $19.99 / £17.99 and includes the reworked games and expansions. You can grab it from Steam and Origin. The Special (physical) Edition is a bit of a step up price-wise at $59.99, but you get a bunch of goodies included, like a "two-piece big box with embossing treatments", a Steam digital download code, "Tiberium crystal 16GB USB drive with remastered original soundtrack" of 119 tracks (over seven hours' music), a poster, four enamell pins, "tech tree prints", and a faction sticker sheet. Whew.
The 25th Anniversary Edition (also physical) is $149.99 and, in addition to all the gear the special edition contains, includes "a beautiful foil and embossed rigid box, six-disc remastered original soundtrack signed by Frank Klepacki, 100+ page art book, four faction patches, [and] reversible beanie." Oh, and replicas of the strategy game's mammoth tank, sound tesla coil, and obelisk, and a "painted PVC light", too. So, no biggie, then. Eek.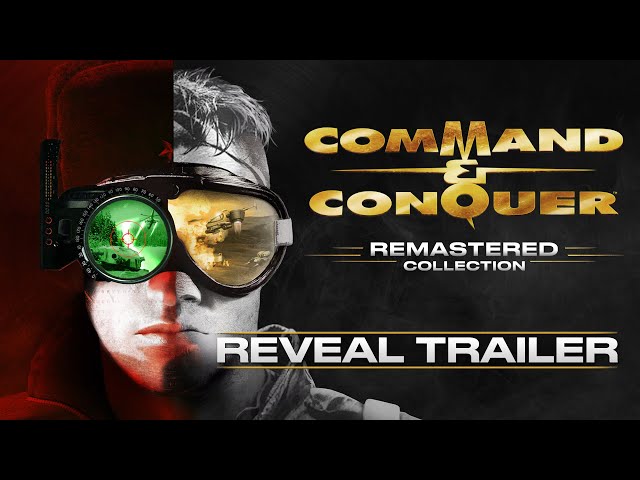 These two physical versions are only available via Limited Run Games (here and here), so you'll need to head to the site if you want to grab one for yourself.
For Kane and Country! Command & Conquer: Remastered Collection is coming June 5th: https://t.co/veZ1h5yunO

— Official CnC (@OfficialCnC) March 10, 2020
EA has also unveiled a bunch of the remaster's new features, like the ability to switch between the new- and old-style graphics, missions selection, customisable hotkeys, and more. Check them out here.
"Our team has been working hand-in-hand with the C&C community since day one," says EA lead producer Jim Vessella. "We hope this transparent dialogue will result in the Command & Conquer Remastered Collection being a love letter to our fans."