Wondering when the Convergence release date is? One of the multiple spin-off games in development and built off the back of League of Legends lore, Convergence should interest fans of Arcane, LoL, and 2D platformers. From developers Double Stallion Games – the minds behind Speed Brawl and Big Action Mega Fight! – Convergence: A League of Legends Story promises to deliver the same rich colour palettes and flourish-heavy fight sequences the studio is known for, all while exploring the lore behind a key League of Legends character.
In this upcoming platform game, players find themselves thrust into a brutalist metropolis. Playing as League of Legends very own time-twister Ekko, you're offered plenty of opportunities to warp space and time with his Zero Drive device. Using Ekko's temporal powers to find and fix mistakes, get an edge in combat and explore a bustling world. Hopefully, you'll rewind your way through enough errors to solve the perilous problems of the future. We have high hopes for this action game and hope it'll make our best PC games list.
Convergence release date
The Convergence release date is May 23, 2023. Convergence was first revealed at The Game Awards in 2019. It is a collaboration between Riot's third-party publishing division, Riot Forge, and developer Double Stallion Games. The gameplay teaser features no gameplay, but it does offer up a platforming-focused League of Legends spinoff that quickly caught the attention of fans.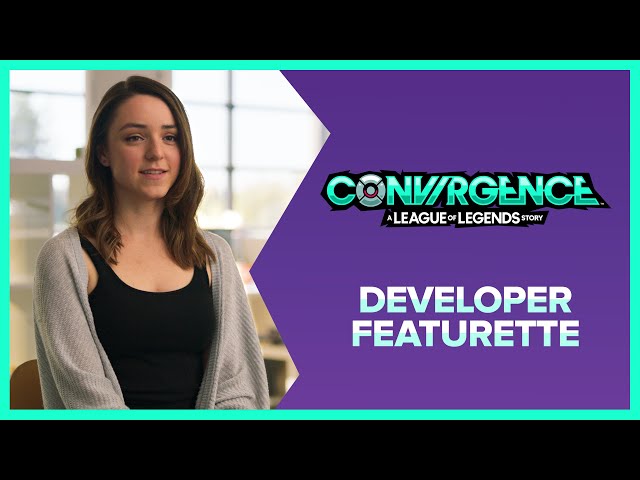 Convergence trailers
There have been two official Convergence: A League of Legends Story trailers dropped by Riot Forge. The first, a teaser trailer, was released in 2019 and introduces us to the game's main character, Ekko, a beloved League of Legends champion. Ekko is known for being a keen inventor who manipulates time to create perfect situations. In this trailer, you can hear two voices, a young Ekko and an old Ekko, suggesting there may be some sort of paradoxical element tied to the game's plot. Seemingly, playing with time has more than a few consequences.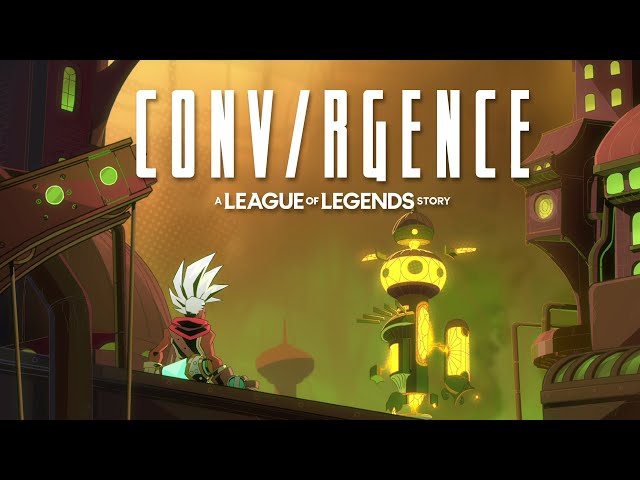 This teaser also gave us a glimpse of the setting, Zaun, a city in Runeterra where Ekko grew up. Panning up through the beautiful futuristic lasagne that is Zaun – each layer leaning on and melting into the one below – fans got a closer look at Ekko's future playground. Those familiar with the Netflix series Arcane may recognise the hazy neon palette and futuristic architecture, as similar imagery is used in the popular animated series.
Throughout this teaser, Ekko monologues dramatically as a building violently explodes in the background. With a flick of his wrist, Ekko demonstrates his powerful time manipulation technology, and the building rebuilds itself as Ekko explains, "I can change anything!"
The second trailer released is a featurette with interviews explaining the game's development status, as well as what there is to look forward to when Convergence launches.
Developers from Double Stallion Games explain that Ekko has been exposed to information in the city's dark underbelly regarding the Chem-barons, a group of crime lords that seek to control various areas of Zaun. Ekko, through the use of his time-rewinding invention, the Zero Drive, intends to save the city, one mistake at a time.
Convergence gameplay
While there hasn't been a great deal of gameplay revealed so far, the featurette offered clips of Ekko platforming and some small battles. The developers spoke about how the mechanics work, including offering more information on Ekko's time-rewinding device, the Zero Drive, which adds another dimension to the 2D platforming.
Double Stallion Design Director Vincent Hippoman explained that they want the mechanic to feel like "more than just an undo button". Players will be able to use what they learn from their own mistakes in the future to redirect the past, empowering them to approach enemies with renewed spirits and tactics, almost like a roguelike without the added steps.
Unlike their previous release, Speed Brawl, which featured more combat-heavy sequences, Convergence: A League of Legends Story's gameplay will be a lot more focused on exploration and action-platforming. During the process, players will discover Zaun "through Ekko's eyes".
Convergence news
Convergence: A League of Legends Story was first revealed alongside 2021's Ruined King: A League of Legends Story way back at The Game Awards 2019. Billed as new anthology entries in the League of Legends universe, Riot is clearly concerned with fleshing out its League of Legends universe. The studio also revealed a tabletop game called Tellstones: King's Gambit in 2020.
That's all we have for Convergence: A League of Legends Story including a release date and everything we know about the gameplay. In the meantime, check out the best indie games and best adventure games on PC.