Counter-Strike 2 competitive play has just been completely overhauled by Valve, with changes to leaderboards, rankings, and how FPS game players improve their performance on certain maps all coming to the CSGO sequel. With the Counter-Strike 2 release date seemingly imminent, Valve is also inviting more players than ever to the CS2 beta, as it introduces the new Counter-Strike 2 Premier mode and changes the numbers of rounds in competitive matches. The future of Counter-Strike 2 looks bright, but there are some major changes here.
Let's start with the new CS Rating, which will change based on your performance in the new Premier mode. Premier has its own regional and global leaderboards which will wipe and reset with every new season. This is separate from standard matchmaking, and allows you to compete and compare yourself against other high-end Counter-Strike players. Premier also features a map ban phase before each game, so lobbies can be more selective about which maps they practice and which they exclude.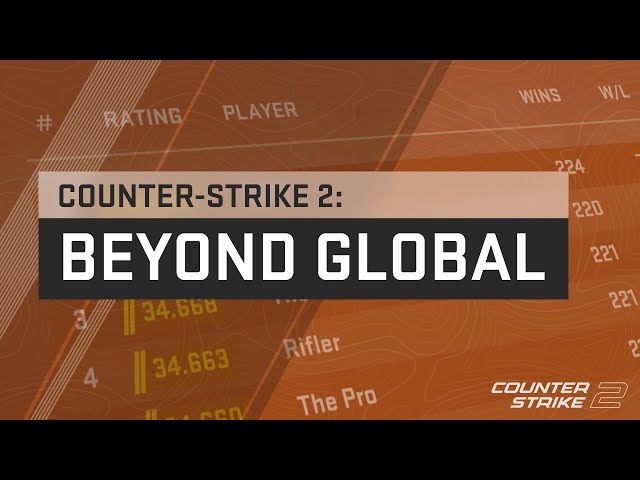 And speaking of matches, competitive games will now take place over 24 rounds, 12 rounds per half, rather than 30. There will be a six-round overtime to determine a winner if you hit a tie over the 24, but Valve says that "shorter matches mean players can play more, and more often." Maps are also changing, or at least, how you practice on each map…
In Counter-Strike 2, you now have map-specific ranks. If you're an ace at Dust, for example, you might be listed as part of the Global Elite ranking, but that might contrast with Mirage or Italy, where you're further down the prestige order. The objective here is to help you identify more precisely which maps you have already aced and which ones you need to practice more.
Lastly, more CSGO players than ever can now get access to the Counter-Strike 2 beta. Anyone with CSGO Prime status (which means you bought CSGO, before it went free-to-play in 2018) and an active competitive skill group can now access the Counter-Strike 2 limited test. With so many more players invited, this might signal that we're getting closer to a full launch. Valve did say it would be summer after all, and we're already in September. Let's hope.
In the meantime, take a tour of all the Counter-Strike 2 maps that have been rebuilt from the ground up using Source 2. You'll also want the full Counter-Strike 2 system requirements that we're expecting Valve to reveal.