Want to know the Counter-Strike 2 release date? After weeks of countless rumours, Valve has finally confirmed Counter-Strike 2 is real and is coming a lot sooner than you might expect.
We've gathered up every scrap of information about Counter-Strike 2 on the internet, from Valve's official trailers and announcements to patent filings and even datamines of the limited test build itself. In this guide we'll lay it all out for you in a clearly categorised way so you too will know everything there is to know right now about the sequel to one of the best PC games of all time. Here's everything we know about the Counter-Strike 2 release date, leaks, skins, news, and more.
This guide contains the following information:
Counter-Strike 2 release date window
The Counter-Strike 2 release date has been confirmed for Summer 2023. Counter-Strike 2 will be available as a free upgrade to CSGO later this year.
Counter-Strike 2 limited test
Counter-Strike 2 is playable today, but you need to be selected by Valve in order to gain access to the game. Here's what Valve says you need to do to be one of the players selected for the Counter-Strike 2 limited test:
"Players are selected based on a number of factors deemed important by the Counter-Strike 2 development team, including (but not limited to) recent playtime on Valve official servers, trust factor, and Steam account standing," says Valve. Once you've been selected, you should receive a message prompt when you next boot up CSGO.
So far, Valve has confirmed in a recent Reddit post that some of the players that received automatic access to the Counter-Strike 2 limited test have played competitively. Any esports-level player that has attended a major competition or has been involved in Valve's competitions in some capacity was granted access.
Counter-Strike 2 skins
Valve has confirmed on the official CS2 website that CSGO players are going to be able to bring their entire inventories with them to Counter-Strike 2. The devs also mention that every skin benefits from the upgrades to the Source 2 engine, including upgraded lighting and visuals for stickers, weapons, models, and more. Don't worry, your inventory filled with skins worth thousands of dollars is officially safe.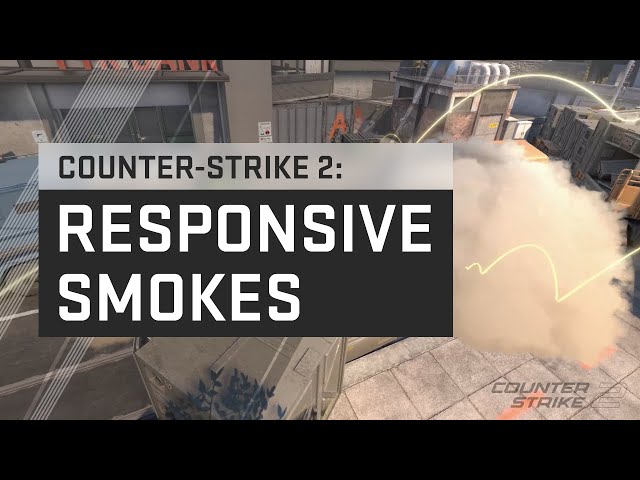 Counter-Strike 2 trailers
Valve announced Counter-Strike 2 by dropping three trailers on their YouTube channel: Responsive Smokes, Leveling Up The World, and Moving Beyond Tick Rate.
Smoke grenades have been redesigned to become dynamic volumetric objects that interact with the environment. Now that smokes can be altered by players, you can use weapons and items like grenades to move entire smoke grenades out of the way. Shooting through smoke now produces a line of sight through it, allowing both sets of players to peer through the cloud.
The move to the Source 2 engine has prompted Valve to redesign and overhaul a number of the Counter-Strike 2 maps. The redesigns come in three forms: touchstone maps, upgrades, and overhauls. Touchstone maps (Dust 2, Mirage, Train) are classic maps that have only received lighting and character-read changes. This allows players to analyse the differences between CSGO and CS2 using a familiar map layout that is unchanged from each game. Upgrades (Nuke and Aztec) represent maps that utilise Source 2 lighting to produce realistic materials, lighting, and reflections. Overhauls (Italy and Overpass) are maps that have been fully rebuilt using the Source 2 tools and rendering features.
One of the biggest complaints about the competitive side of Counter-Strike has to do with the tick rate of servers. In CS2, servers are tickless, ensuring the player's actions happen at the exact moment they pressed the button rather than during a set tick.
Counter-Strike 2 news
On March 1, dataminers found support files for CSGO2 and CS2 in the Nvidia driver, fueling the rumours. Later, the news that Counter-Strike 2 is underway was revealed. However, Gabe Follower's findings suggest Valve is working on the good old Source 2 port, not a new game.
Gabe Follower dug a bit deeper into the CSGO spaghetti code and discovered that the upcoming game is under the same ID as the current CSGO – 730. This means that even if it's a different version, it'd open with the same button on Steam as CSGO. Instead of being a separate game, Valve may just roll out a new version and merge it with CSGO later, just like it did with DOTA 2 Reborn.
Counter-Strike 2 may also feature a much-loved third-party CSGO tool that allows players to bind the jump and throw actions to one key, known as the jumpthrow bind. If true, players won't have to enter the in-game console every time.
There's also news about Valve using an upgraded version of their anti-cheat system, VAC. This new system, dubbed VAC Live, is said to have the power to detect when players are cheating while the match is currently active. Matches will instantly end once VAC Live detects a cheater, saving both teams time as they can immediately queue up for another game.
Counter-Strike 2 new logo
Fresh from the reports of Valve filing a new trademark for CS2, the official CSGO Twitter account changed its banner to reveal the game's new logo. Eagle-eyed players have spotted that if you reverse the logo, the S looks suspiciously like the number two. Is this the final piece of the puzzle that confirms CS2 is real and that it's arriving next month? No one knows.
Counter-Strike 2 rumours
CSGO players' exodus to FACEIT is concerning. Only a tiny percentage of players take the official matchmaking seriously. It'd be Valve's primary concern to retain the player within the official game while creating Counter-Strike 2.
Leaks state the new rendition would make third-party pugging services unnecessary. The only reason players prefer FACEIT or ESEA is for their kernel-level anti-cheat 128 server tick rate, something official matchmaking lacks.
Counter-Strike 2 should put an end to the decade-old cheating problem as the new game would likely have Ring 3 anti-cheat, the same as Valorant. While it may strike some CSGO players as overly intrusive, the kernel's potential to curb cheating within the game is indisputable. Currently, VAC only monitors cheats within the game's engine, which is clearly not working too well. Valve should introduce a kernel anti-cheat for CSGO, similar to the successful system used by FACEIT, to eradicate cheaters at the grassroots level.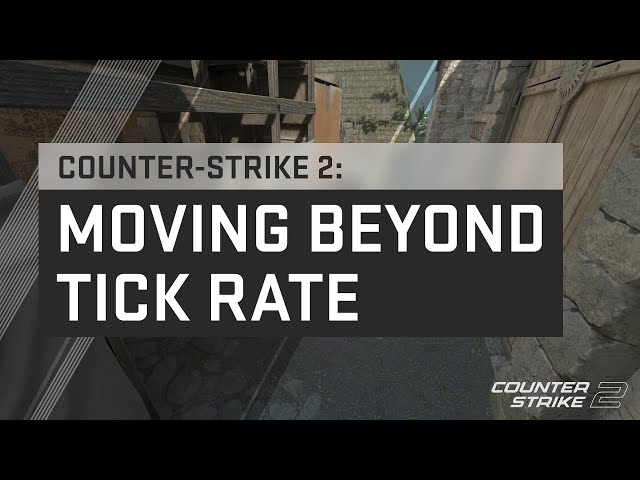 Server tick rate is another reason that makes FACEIT a much more attractive option. Currently, CSGO plays at 64 tick, which is not viable at a higher level of competition. According to the leaks, Counter-Strike 2 would have 128 servers, like its rival Valorant. There are also some rumours that Counter-Strike 2 will have "tickless" servers.
Besides the two highly-requested features, a Source 2 port would drastically change the quality of life. Grass would be greener and the sky brighter. And while all of it sounds great, these changes will require the best gaming PC to maximise performance.
Reports say Counter-Strike 2 is just around the corner, so we should have factual information in the next few weeks. Until then, make sure you check out our guide to the CSGO ranks if you need to improve your competitive forte. Alternatively, we also have a list of the best free PC games if you fancy playing something else.