What are Counter-Strike 2 system requirements? We're still waiting for Valve to spill PC specs for its next big FPS game, but you can still arm your rig in advance. To help you boost fps and prevent the shooter from becoming a slideshow when it lands, we've got some minimum and recommended specs predictions based on other Source 2 releases.
To meet Counter-Strike 2 minimum requirements, our sister site PCGameBenchmark suggests using a graphics card on par with the Nvidia GeForce GTX 1060 or AMD Radeon RX 590. Either GPU should provide playable frame rates, but you may have to tinker with settings to strike a balance between fps and effects. Of course, if you opt for the former option, you'll be able to take advantage of Nvidia Reflex – a tool that kicks hardware-related latency in CS2 to the curb.
Here are our Counter-Strike 2 system requirements predictions:
Minimum
Recommended
OS
Windows 10 64-bit
Windows 10 64-bit
CPU
Intel Core i5-7500
AMD Ryzen 5 1600
Intel Core i7-9700K
AMD Ryzen 7 2700x
RAM
8GB
16GB
GPU
Nvidia GeForce GTX 1060
AMD Radeon RX 590
Nvidia GeForce RTX 2070
AMD Radeon RX 5700 XT
Storage
50GB
50GB
Pair either of the above cards with 8GB RAM and a CPU like the Intel Core i5-7500 or AMD Ryzen 5 1600, and you'll potentially get on fine with Counter-Strike 2. Sure, you'll want to look at our best graphics card picks to enjoy staggering frame rates, but it should be enough to run the game without hardware hiccups spoiling any matches.
As for Counter-Strike 2 recommended specs, Valve may suggest using a much newer GPU like the Nvidia Geforce RTX 2070 or AMD Radeon RX 5700 XT. Both options pack 8GB VRAM and are well suited to 1440p gameplay, meaning they could be a good choice for the upcoming competitive shooter. In addition to either card, you'll likely need 16GB system memory and a slightly better CPU, with the Intel Core i7-9700K or AMD Ryzen 7 2700X serving as an appropriate upgrade.
It's worth reiterating that the above requirements are estimations, and PCGameBenchmark's predictions use other games like Half-Life 2: Alyx as a logical point of reference. Both Counter-Strike 2 and the VR spinoff use Valve's Source 2 engine, meaning they'll both could demand similar PC specs. Even if final system suggestions vary slightly, running the shooter should be a breeze if you stick with the above recommendations.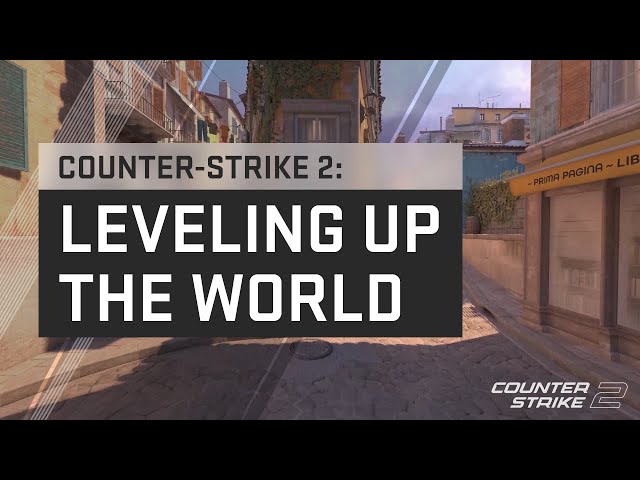 Lastly, you'll want to free up at least 50GB to match Counter-Strike 2 size requirements, as Valve's Limited Test appears to be around 15GB. Ensuring you've got extra space will prevent extra faff when downloading the final version, as the day-one download could be even chonkier.
We're keeping an eye out for a solid Counter-Strike 2 release date, but Valve has confirmed it'll land this Summer. Better still, it'll be available as a free CS:GO upgrade, so you won't have to fork out extra pennies to play what could be one of the best FPS games of the year. If you're itching to find out more about CS2, you'll want to check out our Counter-Strike 2 maps list to see if your favourite danger zone is still a thing.
Take the Counter-Strike 2 system requirements test over on PCGameBenchmark to answer the question… Can I run CS2?