Counter-Strike 1.6 always felt like a home to me. But then CSGO came out, around the time I was old enough to own a headset with a microphone, and it started to feel like the FPS game wasn't really designed with me in mind. Constant toxicity forced me to unplug the mic and over the years I gradually strayed to other shooters like Valorant. Still, I always hoped Global Offensive would clean up its act. There's no silver bullet to remove sexist online trolls, but Valve can stand shoulder to shoulder with women by changing how Counter-Strike 2 looks.
Until 2019, CSGO didn't have a woman in any shape or form. Agent Ava's graying hair and velvet thunder voice stole my heart, but also served as a bitter reminder of what CSGO had missed for years: female representation. It was an issue more prominent than the developers and community seemed to consider.
The lack of women in CSGO made the game and its server feel like they were solely for men; when the in-game character roster lacks female representation, it perpetuates the belief that women don't belong in the gaming space. If Valve doesn't include women, what signal does that send to CSGO's male player base?
Counter-Strike 2 is Valve's chance to champion women
In 2023, CSGO's agent models are 82% male, with only 11 female skins. Worst part? All female models are locked behind a paywall. So, women must start off with default male skins or invest money right away for a basic character that looks like them. It sucks big time. However, Valve has the golden opportunity to attract female players now that they know women like FPS games.
CS2 should have an equal number of female agents or at least a decent number of free female skins to attract new players who don't want to spend money right away. This addition would send a strong message to the player base that Counter-Strike isn't a game just for men, which is currently the vibe in CSGO.

I do not promise anything, but there are high chances that a change in the visual landscape of Counter-Strike would positively impact the in-game environment. When Valve clarifies that women can be agents, players will have to make their peace with it, no matter how toxic. Counter-Strike 2 has to be a game for all.
There are women in FPS games, but not in CSGO
Some may argue that CSGO inherently attracts a primarily male player base, but that's not the case. Before 2019, Valve never tried accommodating women who had been waiting to enjoy mechanically the best FPS game ever.
According to Riot's head of commercial partnerships, Matthew Archambault, 40% of players in Valorant are women. Now, this 40% female player base didn't wake up one day and decide to hop into Valorant. These are the women who never had a better, safer FPS option.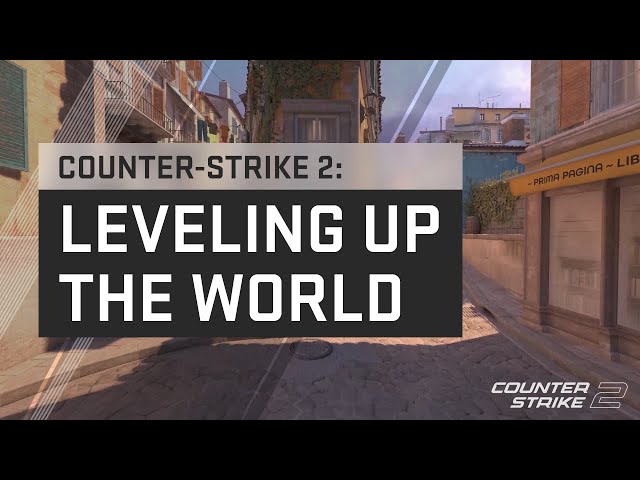 Valorant has Game Changers, but this circuit dedicated to marginalized genders wasn't the only reason women gave Valorant a shot. I remember when Riot tore the curtain on Valorant; it was an instant hit among women.
My friends and I loved Sage's high ponytail and Viper's nonchalant fierceness. We loved that Valorant had five female characters (Reyna was released right after Project A) and five male. Right off the bat, I could tell that this game was designed for me, and for women.
The instant surge of women to Valorant proved that CSGO was painfully unfair to a large player base, but now Valve has the chance to redeem itself.
For a decade, women in CSGO have been loyal to their game, and it's about time Valve respects that. If Counter-Strike 2 fails to have a stronger female representation, Valve would be letting a golden opportunity slip through its fingers, disappointing me and countless other loyal players.
Check out the latest on the Counter-Strike 2 release date, as Valve prepares to roll out its new shooter. You can also grab the Counter-Strike 2 system requirements that we expect to be announced.