Dark and Darker classes will now be available for free, meaning players of the Ironmace RPG game can access the Bard and Warlock without spending money. Previously, these two classes were available either through long-term playing or via a real-money purchase. However, in the latest Dark and Darker update, Ironmace says that it is removing this particular microtransaction and will offer refunds to players in the near future. Dark and Darker classes are now all accessible without any expenditure, as we also await the game's possible return to Steam, and the full Dark and Darker release date.
The Bard and Warlock classes previously were available to buy instantly for $10 / £8. Otherwise, they could be unlocked by fulfilling certain in-game requirements and grinding Dark and Darker for a relatively extended period. The latest Dark and Darker early access hotfix however is reversing this system, as Ironmace now says that all Dark and Darker classes are free.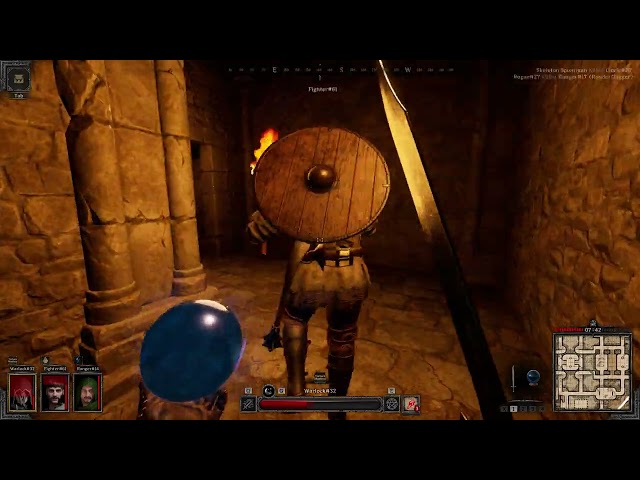 "Classes are now free," the developer says. "Please note that currency that was used to unlock a class will be returned in a future update. We apologize for this delay." The new hotfix will be deployed today, Thursday, August 17, although there is currently no set date on when refunds will be processed and dispatched.
Other issues resolved in the hotfix include an exploit with the Rogue's pickpocket ability, a bug that caused crossbows to improperly fire, and a decrease in the duration of the Wizard's invisibility spell from seven seconds to five seconds. Dark and Darker will be unavailable for two hours while the patch is deployed.
Ironmace previously said that it "realistically" had to add microtransactions to Dark and Darker to help financially support the game's ongoing development. There is still no word on when Dark and Darker may return to Steam.
With classes now free, you'll want to know how to level up fast in Dark and Darker. You can also take a look at some excellent Dark and Darker tips to help you excel in the tough RPG.