Dark and Darker surprised us all with its recent early-access launch, as Ironmace released the RPG game seemingly out of the blue. Many fans were thrilled to finally see Dark and Darker out in the wild, accessible to players anticipating its early access. Now that the game has been out for a couple of days, Ironmace has released the first Dark and Darker early access update, and it's a hotfix patch that aims to make your gameplay experience a bit smoother.
With Ironmace revealing why Dark and Darker microtransactions are coming alongside an in-game store, fans have been waiting for other news regarding gameplay and features. More news has just arrived in the form of an update, as Ironmace sent out a set of patch notes for Dark and Darker's first early access hotfix. Some of the changes made include general bug fixes and UI adjustments, as well as an increase in loot drop rates.
The developers followed up the Dark and Darker patch notes with a message for the game's players, stating, "Thank you for having fun despite the various problems." Ironmace then declared, "We will do our best to improve faster." You can find the full patch notes here on the official Dark and Darker Discord server, courtesy of Ironmace, as well as the developer's accompanying post.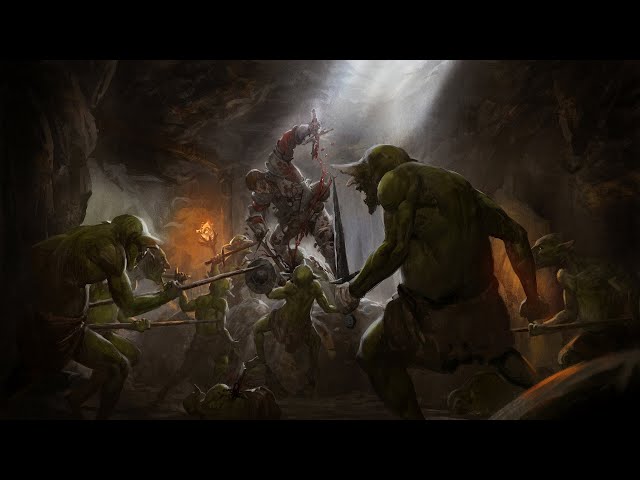 Dark and Darker patch notes – Hotfix update – Wednesday, August 9, 2023
Bug fixes and game changes
Fixed a stuttering/rollback issue.
Fixed an issue preventing Mimics from appearing in the Normal Goblin Caves.
Fixed an issue where the UI was misaligned when setting hotkeys.
Fixed some spots on maps that made it too easy to cheese some monsters.
Rewards in one of the High Roller Goblin Cave modules have been slightly increased.
The item drop rate quality of the Cave Troll in the Normal Goblin Caves has been slightly increased.
Giant Worm's item drop rate quality has increased slightly.
Those are all of the changes coming to Dark and Darker with its first hotfix since the early access launch. You may need to wait before hopping back into the game as the patch began at 9:30am PST / 12:30pm EST / 5:30pm BST / 6:30pm CET and will take around two hours to fully apply.
If you're enjoying the unique RPG but could use some help, why not take a look at our handy guide on all of the Dark and Darker classes? For those of you looking for something different to play while not treading too far outside of the magical genre, you can also browse through our rundown of the best fantasy games out there.