Dave the Diver is angling to be the freshest catch of the summer, as the newly released indie game manages to hook in a whopping player count despite launching right at perhaps the most hectic time on the Valve storefront: the Steam summer sale. Its wit and charm have already landed Dave the Diver a hefty batch of overwhelmingly positive Steam reviews, and it's shot up Valve's top sellers and most played lists in tandem.
If you aren't caught up, Dave the Diver is all about the titular Dave, who loves diving. During the day, he indulges in that hobby by exploring the depths of a local fishing spot called the 'Blue Hole' – which starts out simple but gets increasingly more dangerous as you plunge into its darker waters. There are treasure-filled ruins, terrifying sea monsters, and even more dangers below the surface, and it's all handled as a fun 2D-style action game with gorgeous 3D pixel graphics.
When you get back to dry land, the game flips on its head, however. Diving is an expensive hobby after all, so Dave has turned it into a business – running the freshest sushi restaurant in town. You'll have to manage the establishment, sort out your menu, and make sure your clientele is satisfied.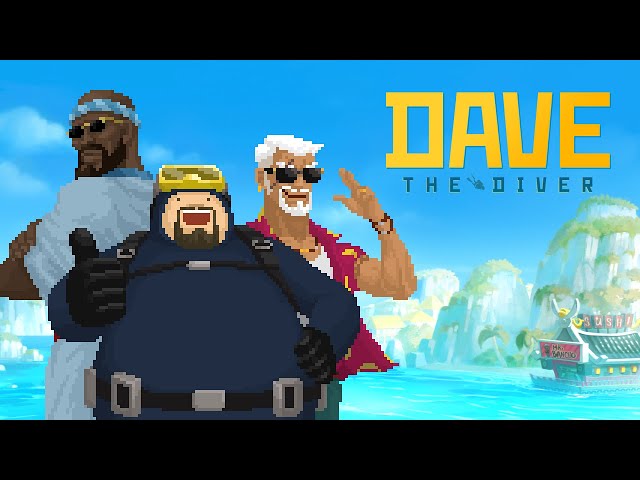 Clearly, it's caught on. Dave the Diver hit a peak of 52,262 players on Steam on Sunday, July 2, 2023 – that puts it ahead of games like Elden Ring, which has itself seen a huge resurgence to the top of the Steam charts, and perpetual indie favorite Stardew Valley.
Going further, Dave has even made it to number five on Valve's top sellers list, only falling behind the free-to-play CSGO (which includes its in-game spending), Elden Ring, Valve's Steam Deck hardware, and another recent breakout hit, BattleBit Remastered.
That's great news for the team at Mintrocket, who appears to have made something truly special that resonates with a lot of people. If you're interested in checking it out for yourself, you can get Dave the Diver on Steam, where it's currently 10% off until July 13 as an introductory discount.
Alternatively, take a look through the best management games for plenty more ways to scratch that itch, or chill out with the most relaxing games on PC to while away those hot summer nights.