Dave the Diver feels like a blend of several RPG games. The pixel-art visual style and occasional combat sequences remind me of Stardew Valley and Darkest Dungeon, while the eccentric, unusual, but nevertheless lovable cast is right out of Disco Elysium. The management sim aspect has shades of FTL, and there are also flashes of Undertale and classic platformer Fez. At the same time, Dave the Diver feels totally unique, a game where you go fishing during the day, then own and operate a sushi restaurant at night. Little wonder then that Dave the Diver's Steam reviews are already 'overwhelmingly positive' – with the summer Steam sale about to kick off, you've got to try this.
Released on Wednesday, June 28, following a stint in early access, Dave the Diver has accrued 12,445 Steam user reviews, with 97% of them being positive. That gives the indie game a complete 10 out of 10 rating on Valve's storefront, likely marking Dave the Diver as one of 2023's must-plays.
The game is divided into two halves. As the eponymous Dave, you spend the daytime portion exploring the depths of the 'Blue Hole,' a local fishing spot filled with treasures, predatory sea monsters, and even other, hostile divers. You need to catch and collect as much as you can, however, as night-time introduces the management game aspect of Dave the Diver, whereby you cook and serve in a busy sushi restaurant.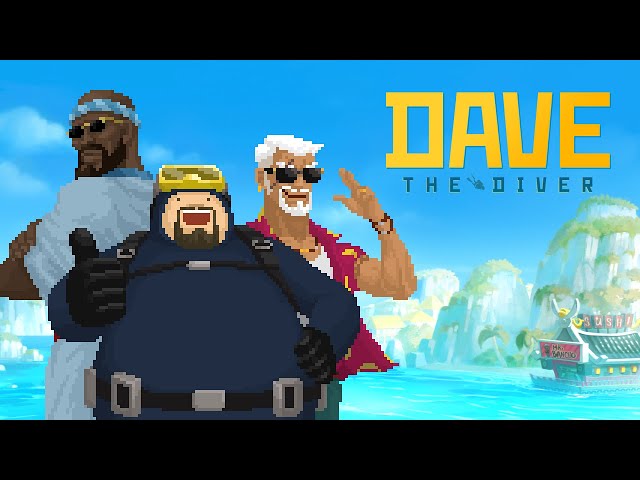 Everyone you meet has a (usually absurd) story, and there are some genuinely laugh-out-loud moments here. With over 18,000 Steam players already, Dave the Diver is definitely one to try, especially since it's currently available at an introductory discount. You can get Dave the Diver on Steam for $17.99 / £15.29, down from $19.99 / £16.99. Just head right here.
Alternatively, enjoy a good yarn with the best story games, or perhaps settle in for the best single-player games on PC.