It looks like Netflix's supernatural thriller series Stranger Things will make another videogame appearance. Last month, Fortnite hosted a Stranger Things crossover, with Demogorgon skins, portals, and more appearing in the game. Now, the show will feature in a whole new tie-in – an upcoming Dead by Daylight chapter.
The Stranger Things chapter, unveiled in a trailer posted on YouTube today, will feature a new killer, two survivors, and a map, which should be familiar to the show's fans. First up, the killer is the dreaded Demogorgon who makes a hair-raising appearance in the trailer, crawling around the corner of a suitably creepy hallway and shrieking at the viewer, its facial 'petals' spread out in all their scary, very toothy glory.
The two survivors who have to escape the monster's clutches are Nancy Wheeler and Steve Harrington, "a tough aspiring journalist" and a "former high school jock with a knack for finding trouble" respectively, who have appeared in all three seasons of the show so far.
The new map is based in the Hawkins National Laboratory, in an Underground Complex. Described as a "grim compound", this is the location of the incident that saw multiple monsters released into the world following an inter-dimensional rift. In the trailer, the map looks pretty scary, with flickering lights, overgrown hallways – and the Demogorgon lurking within, of course.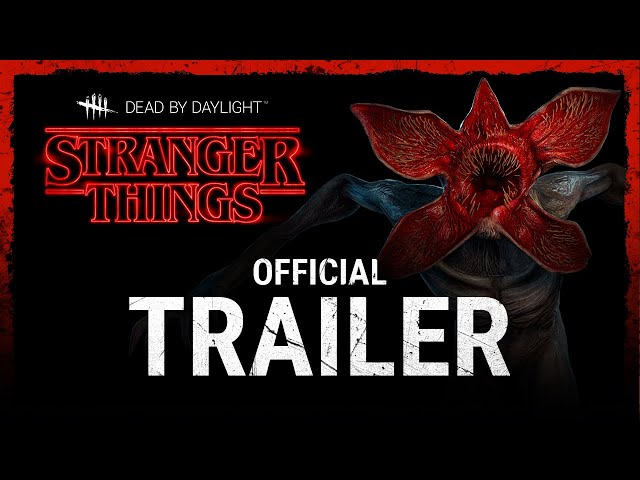 Fans of the game, which pits players against eachother in an asymmetrical four-versus-one multiplayer mode, might be surprised – and pleased – that two new survivors are heading to the game, as it's usually one to every killer.
There's no specific release date given for the Stranger Things chapter just yet, but it will release on PC and consoles in September.