If we're talking about excellent roguelike games with a long tail, Dead Cells will always enter the discussion. Launching out of early access in 2018, the Castlevania-inspired action platformer has stuck around because developer Motion Twin has consistently released top-tier free and paid DLC, with this year's Return to Castlevania expansion allowing the punishing platformer to finally come full circle. Now Dead Cells, and all of its premium DLC, are on sale, making it the perfect time to try out the challenge for yourself.
When given the opportunity to gush about Dead Cells, and the best roguelike games in general, I'll take it. From the pixel art style to the incredibly fluid 2D combat, Dead Cells offers a visual feast that consistently challenges you to not only get better with the controller, but better at anticipating what it's about to throw at you. Dead Cells is a challenge, sure, but it perfectly nails the exponential difficulty curve that sees you just getting better at the game naturally, and adding in ways for you to make it harder when it gets too easy.
With a Dead Cells animated show on the way next year from the same studio that makes the game's excellent animated trailers, and the game hitting 10 million in sales with more DLC potentially on the way, Dead Cells isn't slowing down either.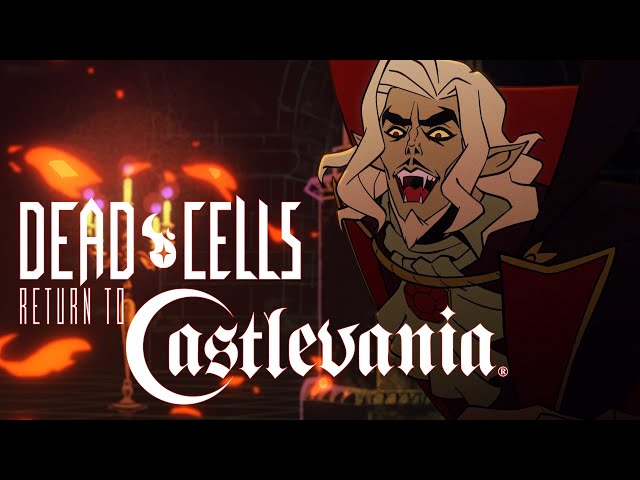 According to SteamDB, Dead Cells is the fourth top Steam release of 2018 behind Celeste, Bloons Tower Defence 6, and RimWorld. By my calculations this makes Dead Cells the best roguelike on Steam released in 2018.
With that, the Dead Cells Steam sale actually offers plenty of options for both new and returning players. So you can just buy the game on its own, or get it in a heavily discounted bundle with DLC depending on what you're missing, or if you instead first played the game on a different platform. The Dead Cells Steam sale is ongoing until Saturday, October 14, and we've listed all the bundles available below.
Dead Cells Steam sale bundles
Dead Cells is 35% off at $16.24 / £14.29
Dead Cells Medley of Pain bundle is 34% off at $32.95 / £29.00
Dead Cells Return to Castlevania bundle is 33% off at $23.61 / £20.51
The basic difference between the two bundles is that one comes with just the Castlevania DLC, and the other comes with everything else including the Castlevania DLC. So while it's more expensive the Medley of Pain bundle gives you everything Dead Cells offers right now.
Dead Cells is also on Game Pass right now if you want to try out the game before purchasing it at no extra cost to your subscription. Just keep in mind that if you buy the DLC via Xbox's PC launcher once the game leaves Game Pass you'll need to buy it to play the extra content.
If you want more we've got the very best indie games on PC broken down for you, alongside the best soulslike games too, which Dead Cells does fit into quite nicely.