YouTuber and lore enthusiast James 'Byf' Byford now sees the Destiny 2 Lightfall story and campaign content as a "formatting error," providing a thoughtful reflection on a highly-circulated video he released soon after the DLC's launch in which he heavily criticized its narrative. With the addition of nearly two seasons' worth of content in the FPS game since then, Byf has had significant time to ponder the lore further while also digesting Bungie's feedback on its approach. He shared his thoughts as part of a Destiny 2 lore panel on August 4 as part of the weekend's Gaming Community Expo content creator-focused conference, which PCGamesN attended in person.
"The thing that struck me, I think, is the fact that despite Lightfall's failure to explain things like the Radial Mast, failure to explain things like the Veil — the thing that strikes me is that it feels as though it's a formatting error," Byf says during the panel, which he moderated and presented alongside content creators Ben 'ProfesorBroman' Bowman and The Destiny Show podcast team.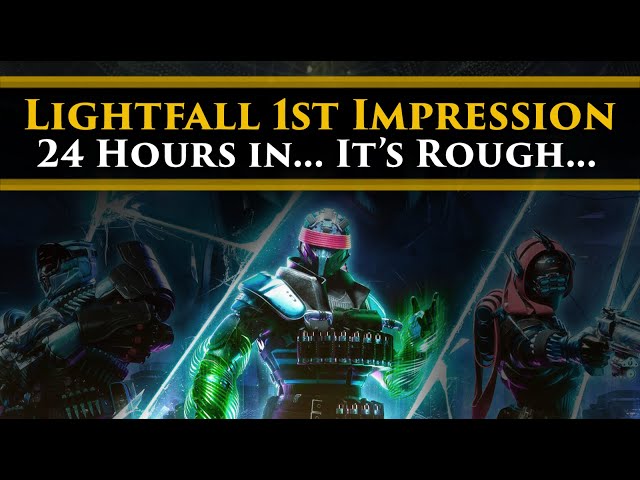 "The reason I say that from my perspective is purely because of the fact that, when you actually look at a lot of the writing full-stop that's been done on Lightfall itself — when you look at the lore and everything that's a little bit deeper — there's actually still, surprisingly, a lot of good stuff," he says.
Byf then suggests that the audience read the lore behind the Destiny 2 Root of Nightmares raid, as he finds it "fascinatingly well-written."
He also cites an interview in which a Bungie team member recently expressed that the lack of explanation regarding the Veil was the company's attempt to "experiment with the narrative."
"I think the good news is that the feedback we've been able to give is that, you know, some things need to be answered, and it needs to be loud and clear," he said.
'Lore daddy' Byf, whose history with the Destiny series spans over a decade, initially criticized Bungie for failing to fulfill expectations pertaining to the Destiny 2 Lightfall narrative. In particular, he found himself frustrated that the game didn't provide answers regarding a mysterious paracausal force called the Veil. The game's storyline has since offered some insight into the Veil, and Bungie has set expectations that it will continue to seed more information throughout upcoming seasons.
Though Byf's opinion of Bungie's approach to Lightfall hasn't changed, he recognizes the strength of the overall writing and narrative. He sees issues as a failure of execution in the multiplayer game. Overall, he says he remains excited about what players can expect with Destiny 2 The Final Shape, coming in 2024.