Destiny 2 Trials of Osiris has landed on PC for the first time. If you were around for Bungie's remixed version called Trials of the Nine, it might sound familiar. The same idea is in play as you have to win seven games without a loss to gain access to a new destination. Both iterations of Destiny 2 trials offer sweet, sweet loot, too.
The main difference is in the type of match you'll be playing. Trials of the Nine had a rotation for two-match types: the first focused on planting or defending a bomb, while the second gave your team a set amount of lives to extinguish before you lost the round. What type of game you played changed depending on the week. Trials of Osiris, however, sticks to one single game mode, which is elimination – but more on that in a bit.
Destiny 2 Trials of Osiris isn't quite the same as it was, and there are some changes in play. We'll go over all of that in this Destiny 2 Trials of Osiris guide. So, on that note, here's everything you need to know about Bungie's returning weekend PvP tournament.
What time does Trials of Osiris start?
Trials of Osiris starts every Friday at 10:00 PDT / 13:00 EDT / 17:00 GMT and will stick around until Tuesday at the same time.
Keep in mind, however, that daylight savings do play into this, so times may vary a tad in the future. Don't worry if that throws you, though, as we will keep on top of the Destiny 2 Trials of Osiris release time.
How to start Trials of Osiris
You can start Trials of Osiris in Destiny 2 by visiting Saint-14 in the tower and picking up a Trials passage. Once you have that, simply assemble a team and head to the Crucible playlist and it'll be there waiting for you – just like how Iron Banner works.
If you don't have a team, we'd recommend checking out the Destiny 2 PC LFG Discord. You can find players there who will be doing normal Crucible, Iron Banner, and PvE activities such as any of the raids, too.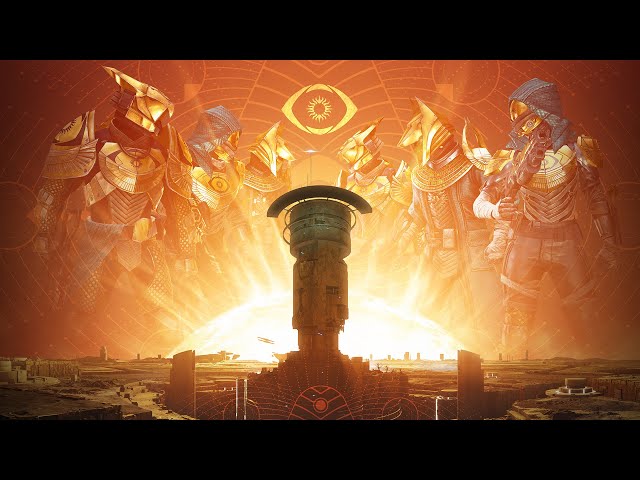 What are Trials passages?
Trials passages track your progress through Trials of Osiris, but they each come with a unique perk. One will give you a bonus win if you manage to get to three victories without defeat, and another will ignore your first loss. If you were around for Destiny 1, they used to be called boons. The five Trials passages are:
Mercy – forgives one loss every new run
Ferocity – grants a bonus win if you can get to three without losing
Confidence – gives you a bonus reward from the Flawless chest
Wealth – increases the Trials tokens you get for winning matches
Wisdom – grants bonus XP from Trials wins
It should be noted, however, that you can only use one of these passages at a time – so you can't stack buffs.
How does Trials of Osiris work?
Destiny 2 Trials of Osiris is a three-on-three elimination-style PvP mode. That means when the other team bests you in a fight you won't be able to respawn unless someone on your team resurrects you. To do that, they have to get to your ghost and hold down the resurrect button for a short amount of time. If you take out every member on the opposite team, you win the round.
Each game is done to the best of five, so you'll need to win three rounds to take the game, basically. Rounds are timed, however, to encourage players to engage in combat. If time runs out, a flag will spawn in the middle of the map, and the first team to take it wins the round. If that fails to happen, the round is a draw.
Trials of Osiris rewards
Trials rewards are themed weapons and armour that will vary from season-to-season, which makes it similar to the Iron Banner. You can earn Trials of Osiris rewards through the ticket you've purchased from Saint-14.
If you win seven games in a row without losing, then you'll gain access to a social space called The Lighthouse, where you can get pinnacle gear as a reward from the Flawless chest.
You can also win tier 2 powerful gear by winning three games, tier 3 powerful gear by netting five wins, and more pinnacle gear for landing seven wins. Keep in mind, though, that you can only get these rewards once a week.
And there you have it, everything you need to know to get you started with Destiny 2 Trials of Osiris. If you're unsure of what weapons to take in, then you should check out our Destiny 2 best PvP weapons guide. If it's your character that's worrying you, then our Destiny 2 best class and builds guide should also prove handy. The rest, of course, is up to you – good luck!