The stage is set, and the Diablo 4 release date is just around the corner. As Lilith's minions spill forth and hell is unleashed yet again on the denizens of Sanctuary, they'll be relying on the RPG game's trusty nephalem heroes to save the day. There has been a lot of talk about Diablo 4's balance post-beta, though, so I asked lead class designer Adam Z. Jackson whether or not he's happy with how our Diablo 4 protagonists will perform on launch day.
Jackson greets my question with a laugh and a jovial "I love this question." Having elicited a little blush from this writer, he continues "I'm always happy and unhappy with the balance state of the game – I think that's forever going to be how I feel.
"As far as why we are happy: the team and I are very happy with our goals for balance, and with the direction that we have consistently moved towards," he tells PCGamesN. "We have a set of principles on our team – we're a very principle-driven team – and I think we know what makes for a good game; we've been balancing games for a very long time, and we're confident we know what makes a good experience in Diablo 4."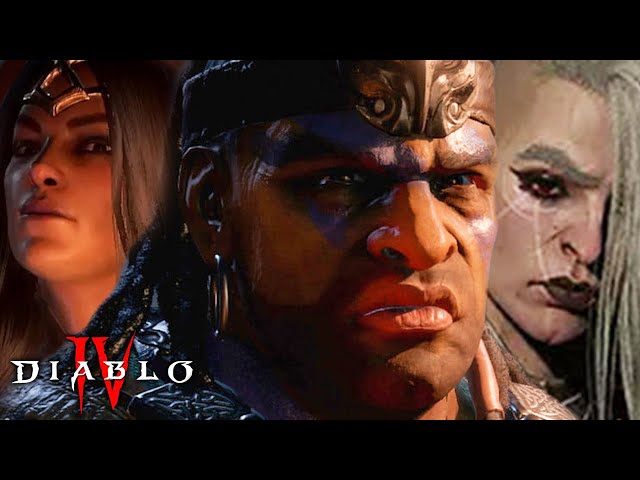 At launch, he believes that Diablo 4 "is in a good state, but I am also 100% sure that players are going to find weird combinations of things that we didn't see that are just crazy strong and are going to break the game. That's what ARPG players tend to do.
"You've got to remember, in Diablo 4 we have hundreds and hundreds of passive effects, powers, skills, upgrades, legendary powers, and all of these things that, when you change one, it can create some other cascading effect on some node far away from it.
"The balance is never going to be a completely perfect thing that we wrap up in a bow and that's the game. We've planned from the onset for Diablo 4 to be a very long-term, live-service game, and we're going to be constantly updating the balance and designs of things, and we look forward to that."
"I do think that we're starting strong with the game; I do think there will be hiccups because it's impossible with a game this size for it to launch perfect," he says with a smile. "I am very confident that the game is going to get better from here – this is just the beginning."
And it is, indeed, just the beginning. As I mentioned in our Diablo 4 review, the possibilities are limitless in this iteration of Sanctuary, and I can't wait to see which Diablo 4 classes emerge as fan favourites – pick Rogue, I promise it's worth it.