Diablo 4's launch has been quite the rollercoaster. With our Diablo 4 review – among myriad others – giving Blizzard's hellish RPG game a 10/10, following the launch of Season 1 things haven't quite gone Blizzard's way. With Diablo 4 patch 1.1.0 introducing swathes of controversial nerfs to almost all of the Diablo 4 classes, interest has slowly dwindled, with many dark wanderers choosing to leave Sanctuary to its fate.
First spotted by u/UsualInitial and then verified by PCGamesN, Diablo 4's Twitch viewership stats have taken a running jump off of a cliff. After peaking at 937,361 viewers on the early access launch day, then spiking again on the official launch day at 686,936, it has since dropped off to a minute 13,601 viewers as of August 7. That means that Diablo 4 is attracting 1.45% of is peak viewership numbers just over two months from launch (math is hard, friends).
I used SullyGnome – a Twitch viewership calculator – to check out how Diablo 4 compares to Blizzard's last two launches: Overwatch 2 and WoW Dragonflight. Both games have also had their fair share of controversy, but their stats tell a very different story to D4's.
Overwatch 2's stats are particularly buoyant, but by two months into its lifecycle they were sitting at between 23k and 60k. World of Warcraft's numbers also drop off after a couple of months, but sit at anywhere between 30k and 60k.
If we ignore Diablo 4 patch 1.1.0 for a moment, it's worth remembering that Overwatch 2 is a competitive multiplayer game, so I reckon that's why it'll continue to see peaks and troughs as new heroes are announced. WoW, on the other hand, retains its status as the best MMORPG out there (for now), and has a dedicated fanbase spanning almost two decades.
Diablo also has a legacy, though, with players waiting over ten years to dive into the heart of Lilith's hatred. "Now, had Diablo 4 been a single player game, this would have been completely fine," u/UsualInitial writes, pointing out that "Diablo 4 is a live service game" so a drop like this doesn't really bode well.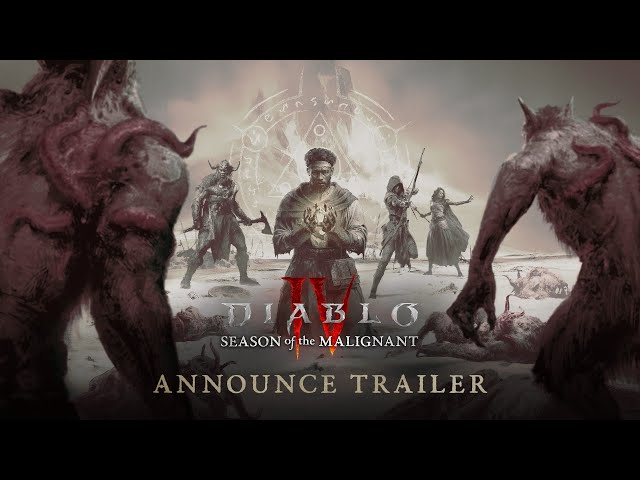 And it really is a shame. I thoroughly enjoyed my Diablo 4 adventures, but I'd be lying if I said I have an urge to play Season 1. Hopefully we'll see things pick up again with Diablo 4 Season 2, but at the moment the denizens of Sanctuary are on their own.
If you're determined to temper the malignance spreading throughout the world, though, I suggest checking out our list of the best Diablo 4 builds to maximise your demon-slaying potential, as well as our Diablo 4 Malignant Hearts guide.