Doom Eternal won't have a "traditional" multiplayer mode. The news comes from an interview the devs gave to IGN, which takes their answer to mean it won't have deathmatch.
Executive producer Marty Stratton says: "no traditional multiplayer mode. Batte mode is our primary multiplayer mode." Battle mode was revealed at publisher Bethesda's E3 presentation. It's an asymmetrical mode pitting one player as the Doom Slayer – the gun-toting campaign protagonist – against two others as demons. "The cool thing about it is it's ripped straight from Doom; it's the combat players want and love. You're familiar with the gameplay, playing as a slayer," Stratton continues.
As cool as battle mode looks – and it really does – this is a bold decision. Doom literally invented the deathmatch, successors such as Quake continued to give us the finest deathmatch modes in gaming, and FPS fans of a certain generation will baulk at the idea of an id shooter without one.
Doom's 2016 reboot caught some flak for its multiplayer, and this is what the devs cite for their decision. "It didn't have any of the components of Doom that people loved from the campaign," says Stratton. "It didn't have the slayer or demons in a meaningful way. It just kind of fell flat." Creative director Hugo Martin adds that 2016's multiplayer too often came down to "twitch skills vs twitch skills".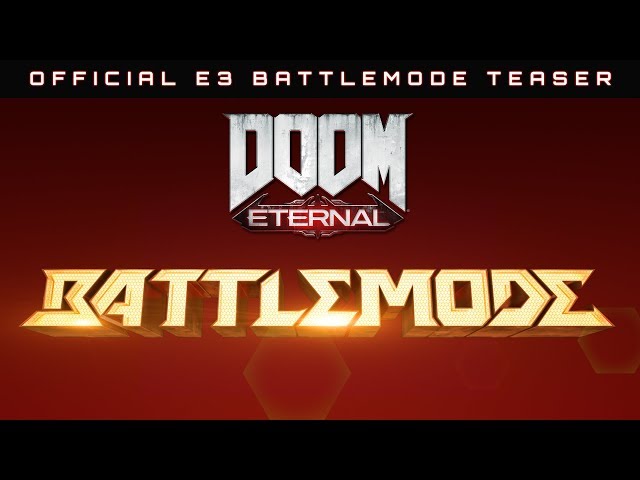 I get the logic, but personally my issues with Doom 2016's multiplayer were more to do with its addition of preset weapon and perk loadouts clearly inspired by Call of Duty 4: Modern Warfare to a formula that predated that game. I felt this undermined the skill of controlling your gear through map knowledge, which offered a way to counteract twitch skills.
Related: id has given us some of the best shooters on PC
I'm stoked to try battle mode, but with the devs seemingly planning a good bit of post-launch support for Doom Eternal, I hope there's room down the line for them to look again at this, and add one of Doom's greatest gifts to gaming back into its latest incarnation.