Doom Eternal will receive two single-player DLC expansions within 12 months of its release. The news came with publisher Bethesda's announcement of the game's special editions.
Bethesda's post reads that the Doom Eternal collector's edition includes the "Doom Eternal Year One Pass, granting access to two single-player campaign expansions, set to release within one year of Doom Eternal's launch." For those of you who missed out on Bethesda's E3 conference last night, the Doom Eternal release date was confirmed to be November 22, 2019, which means we'll get the two expansions by the end of 2020. The DLC will also be included in the game's deluxe edition.
While there's no information on what that DLC might look like, the fact that it even exists is pretty exciting. Doom's 2016 reboot didn't offer any single-player DLC at all, opting instead to extend the game's multiplayer with three map and gear packs. We don't know where developer id Software is planning to take us with these story expansions, but based on what we've seen of the game so far, I'm pretty excited.
As well as the DLC, the Deluxe Edition offers the classic weapons sound pack, to really get your nostalgia juices flowing, and a special skin for the Revenant, which kits him out with some pretty impressive trumpets in place of guns.
How's it looking? Check out our Doom Eternal gameplay preview
If you want to splash some cash, however, the Doom Eternal collector's edition comes with a wearable Doom Slayer helmet, a lore book, a steelbook, and digital copies of the game's soundtrack.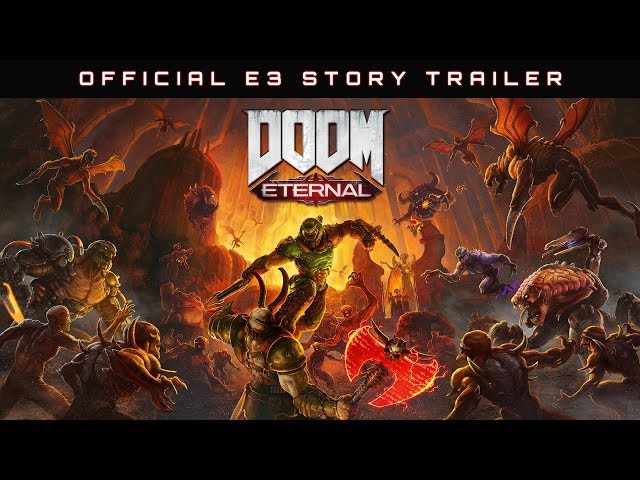 We'll have plenty more from E3 2019 on the site – our staff are on the ground in Los Angeles and covering the conferences from our UK office, so stick around for the latest news.