Doom Eternal will release on November 22. The game's long-awaited release date was confirmed in the description of a trailer released during Bethesda's E3 press conference, before being confirmed on stage.
That description reads that "Doom Eternal launches on [November 22]. That's pretty limited information, admittedly, but pre-orders for the game are reportedly available now, you can check out the trailer for yourself further down this article, and there'll be plenty more information at QuakeCon later this year. We also know that the Doom Eternal Collector's Edition comes with a fully wearable Doom Slayer helmet, which we saw fetchingly modeled for us during the conference.
The conference also revealed that Doom Eternal has a multiplayer mode. Named Battlemode, the asymmetric new way to play will let two players take on the roles of towering demons, while the third player fills the shoes of the Doom Slayer. Battles will take place via a best of three format, with teams claiming points once all of the members of the opposing team have fallen.
Elsewhere, details on the game are still relatively limited, but it's looking like plenty more information will come out of the rest of E3, with more to come over the summer.
For now, you can check out that trailer below: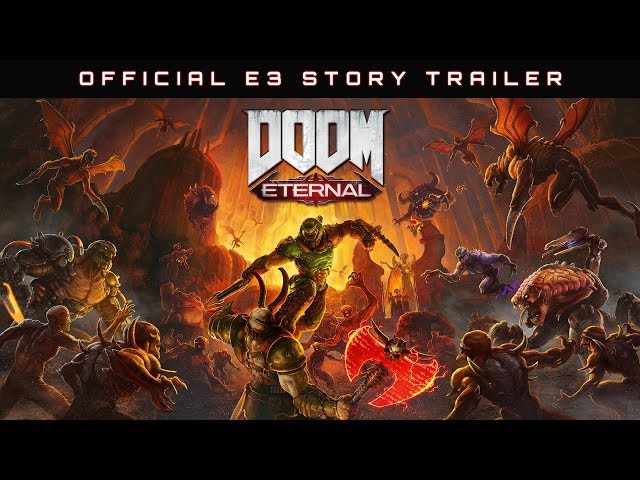 Now that we know the Doom Eternal release date isn't all that far away, it might be time to get practising your aim, as those demons look deadlier than ever.