Bethesda has just announced at its E3 conference that Doom Eternal will get a special Collector's Edition – and it will include a wearable Doom Slayer helmet.
Doom Eternal was unveiled by Marty Stratton, executive producer and Huge Martin, creative director, who described it as "an amazing Collector's Edition we're really proud of". They proudly highlighted the edition's replica Doom Slayer helmet, which they said players could actually wear. Based on the iconic headgear worn by the series' protagonist, the helmet appears to replicate the item pretty faithfully.
The Collector's Edition also features other goodies, both physical and digital. From the image presented at the show (which can be seen on Gamespot), it includes a lithograph called 'The Gift of Argent Power', a lore book by devs ID Software, Doom (2016) and Eternal soundtracks, a 'Year One' pass with campaign DLC, an in-game skin called 'Demonic Slayer', a classic weapons sound pack, plus of course the game and an exclusive steelbook case.
This follows news about Doom Eternal's release date and announcement of its new asymmetric multiplayer mode, which fans will want to check out.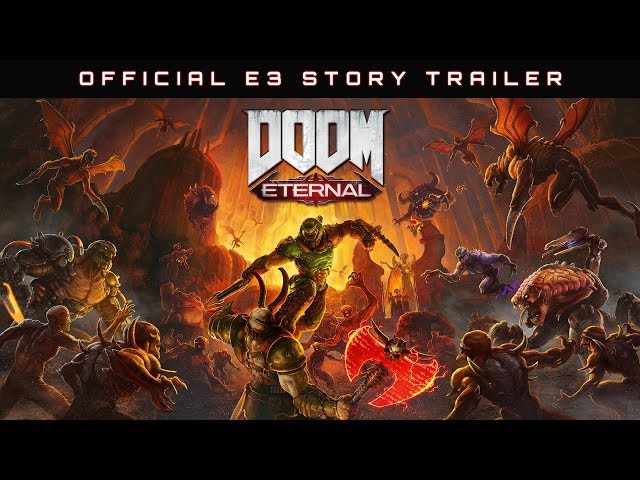 Excited for more E3? Check out the whole E3 schedule so you'll be ready for all the action.