Dota 2 is undoubtedly one of the biggest and most complex MOBAs out there, even a decade following its initial release. Valve defined some of the genre's core features with its 2013 game, working since then on frequent events and updates. As the MOBA continues growing, its partners do, too. Perfect World, the game's Chinese publisher, has just teamed up with Europe's most popular whiskey brand to produce some limited-edition Dota 2 drinks and a lighthearted short film.
There's no questioning how big and influential Dota 2 still is now within the MOBA community. Valve's mammoth game shows no signs of dying down over a decade after its launch, currently sitting on Steam's charts as one of the most-played games overall second only to Counter-Strike. It regularly has hundreds of thousands of players in-game and a solid 9/10 rating on Steam.
As Dota 2 TI 12 wraps up, there's even more exciting news for fans of the MOBA. Dota 2's publisher in China, Perfect World, has teamed up with one of the world's most renowned Scotch whiskey brands, Ballantine's, for an exclusive short film and two limited-edition bottles. To celebrate over a decade of Dota 2, Ballantine's is releasing the two new bottles, featuring some of our favorite heroes, and more.
The bottles are exclusive to China, and this isn't the whiskey's first rodeo collaborating with an iconic video game. The brand previously created a Moxxi-themed whiskey with Borderlands and partnered with BLAST.tv to celebrate the ten-year anniversary of the CSGO Major Championships in Paris. Ballantine's is also joining Dota 2 TI's defending champions, Tundra Esports, to launch other collaborative content.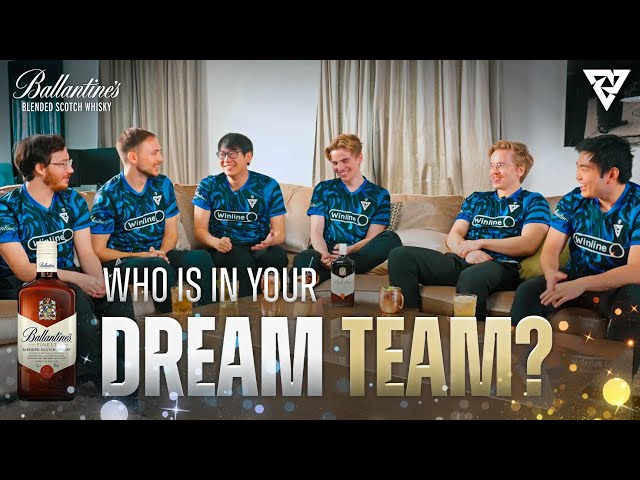 The two whiskey bottles aren't the only Dota-themed drinks coming now, either. Ballantine's alludes to "a series of bespoke cocktails that celebrate each character's unique abilities." The free PC game gets a new short movie to celebrate the partnership too, which you can watch now. It features a cast of fan-favorite heroes, "including Juggernaut, Lina, Monkey King, Marci, and Brewmaster."
The film's characters journey together "on an epic quest to get their hands on a dram of Ballantine's" and collect lost runes. It seems that even the most hardened champions need a good drink once in a while. To watch the promotional movie or get some more information on the collaboration and how to get your hands on limited-edition Dota 2 whiskey yourself, keep an eye on the official Ballantine's website.
If you're enjoying Dota 2 but are struggling with its mechanics, be sure to browse through our rundown of the best Dota 2 heroes. The game can be difficult enough to understand without having to figure each character out on your own. Alternatively, browse through a few of the best Dota 2 custom games if you're searching for anything from a good deathmatch to a classic tower defense.