One of my favorite things about playing Disney Dreamlight Valley is the sheer amount of customization options the simulation game presents me with. If I want to have a bunch of pumpkin-themed furniture strewn around my Valley, I can. I love that Dreamlight Valley lets us express ourselves as individuals, and I also appreciate how that extends to other characters in-game, too. With all of the various upgrade options for other residents in the Valley, this new dapper WALL-E we can get is long overdue and downright adorable.
The iconic little guy's new available style has been dubbed by Disney as the Dapper Dream Style, and it isn't hard to see why. From his cute checkered coat to his little tie, I love everything about this fancy version of WALL-E. The Dapper Dream Style is coming to Dreamlight Valley as a part of the new Remembering update's addition of purchasable Dream Bundles. Unfortunately, this does mean that the robot dressed in his Sunday best is out of reach behind a paywall. Right now, the Dapper Dream Style bundle costs 4,000 Moonstones.
If you choose to pay for the Dapper Dream Style bundle, you will receive WALL-E's upgraded skin as well as a brand new questline to accompany it. All of his dialogue is overhauled for the upgrade, meaning that each conversation between you and him or other Valley residents will be different than what you have previously encountered. Your own character will also get a matching set of expensive clothes to match WALL-E's.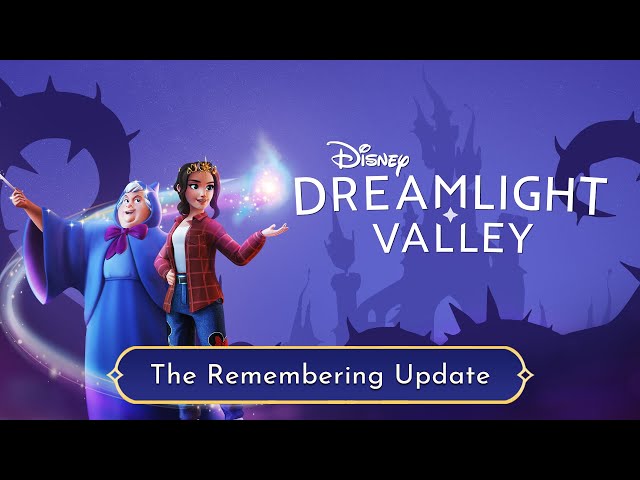 If you'd rather not pay, you can enter Dreamlight Valley's contest here for a chance to win the bundle for free. Personally, I can't say I'm too happy to bear witness to more microtransactions popping up in my favorite games, but I'm also infatuated with cute cosmetics so I'll more than likely drop some cash on the dapper lil' guy. I hope Gameloft steers clear of these sorts of additions in the future, though, since so many other good creative outlets of mine are plagued by constant methods of quick money grabs.
I wholeheartedly love Dreamlight Valley, but the recent focus on currency in-game bought with real money and the items that are locked behind said currency has been a bit exhausting. Dreamlight Valley is one of those games I open up to relax in, hoping to unwind after a long day of work and other stressful real-life things. It's not a space I want to further worry in. I am at least grateful that Dreamlight Valley offers a way to earn Moonstones that does not involve real money, but rather the completion of in-game tasks.
If you also love tending to your land in Disney Dreamlight Valley, you may be interested in checking out some of our favorite farming games to lose all of your worries within. You can also browse through a few of the best sandbox games for a similarly chill gameplay experience in which you can also let your creativity soar.