Dungeons 3 is just about ready to wrap up its long-running DLC program, and for the final piece of additional content, it's pitting you against the game's own narrator. It's called Famous Last Words, and features a new, fully-voiced campaign, three new maps, and a new boss – the narrator himself.
The narrator brings with him a new cadre of Pen Pushers, enemy minions who apparently have realized that while the pen may be mightier than the sword, it's also just as good for stabbing things. The narrator and the Pen Pushers are available to use in skirmish missions as well as the Famous Last Words campaign.
The premise of this fourth wall-busting DLC is that the Absolute Evil has grown bored and listless after conquering everything Good around, and while it is off contemplating this, a "heated discussion" erupts between its trusted lieutenant, Thalya (who acts as the Absolute Evil's avatar in the game), and the Dungeons 3 narrator. Naturally, the only way to settle things is by building the best dungeon and stomping all your enemies' minions to bits.
Here's a trailer, featuring the narrator's creepy laugh: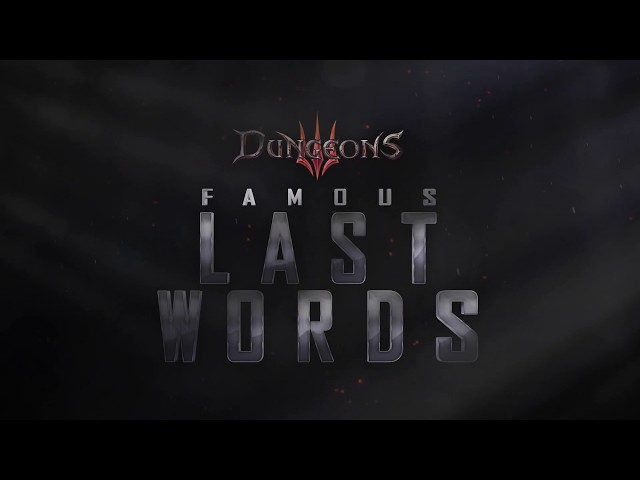 Dungeons 3 is something of a spiritual successor to the Dungeon Keeper series, and originally launched in 2017. Since then, it's added six DLC packs, including Evil of the Caribbean, Lord of the Kings, and Clash of Gods. Famous Last Words is the sixth, and final, DLC pack for the game.
Plan your attack: The best strategy games on PC
Famous Last Words is also discounted 15% for its launch week, so it'll be on sale until May 24. It's as good a time as ever to hop back into Dungeons 3, and maybe teach that snotty narrator who's the real boss.