It's Easter, which is a time when many people observe traditional rituals with friends and family. For some of us, though, it means heading back to the plague-ravaged city of Harran to participate in the annual Dying Light egg hunt. Techland is holding the event again this year, and this time we're on the lookout for a special kind of egg: grenades.
Here's how it works, in case you've never played Dying Light. During the course of the event, you'll periodically see 'bunny zombies' appear in the world. You'll be able to spot these pretty easily, since A) they run away from you instead of toward you and B) they wear special pink and white HAZMAT suits, as part of the fun Easter theme.
Your job is to hunt these bunnies down, hit them with whatever weapons you've scrounged up, and then search them for 'Easter eggs,' which in this case are several flavors of hand grenade. These all explode in the usual grenade style, but this time around they also apply status effects like freeze and burning.
Here's a little intro video that breaks down the bounty: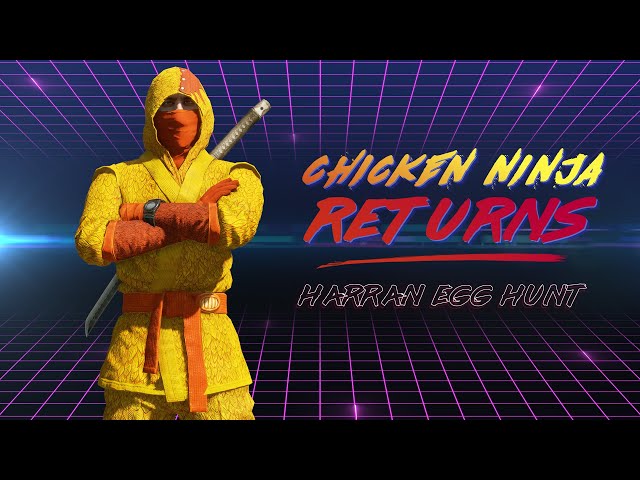 Find 10 'eggs' and you'll earn a golden machete, and if you collect 30 of them, you'll get the special Chicken Ninja outfit. Should the community as a whole turn up 3 million eggs over the course of the event, everyone who participates will get three golden weapons.
Read more: Here's everything we know about Dying Light 2
These are modded versions of the baseball bat, machete, and samurai sword, and each of them can be used to rupture zombies like creme eggs on a warm dashboard.
Of course, we're still eagerly awaiting the launch of Dying Light 2, but in the meantime it's always nice to have a nice, family-friendly event like this on the holiday to help tide us over.
Oh, and if you've never played Dying Light, now's a great time to pick it up: the base game is 66% off and the Enhanced Edition – which includes the Season Pass and expansions – is 70% off until April 28. The Harran Egg Hunt event wraps up April 23.