We might have an idea of which studios will be heading to E3 2020, based on a ResetEra user's findings from the expo's website. As well as other general information about how to register and get badges for the convention, they're found a page detailing participating companies – and Bethesda, Ubisoft, and Activision are on the list.
User Rösti says that, while the E3 site is officially due to launch on February 13, as of their post today (February 12) they were able to access the information through links included on the website. Eurogamer was also able to view the site before it was locked behind a username and password request. A screenshot of the list of participating companies seems to confirm a bunch of studios heading to the year's biggest videogame conference, including Call of Duty: Modern Warfare publisher Activision, Skyrim studio Bethesda, and Rainbow Six Siege publisher Ubisoft.
Other big names, such as Square Enix, Capcom, Epic Games, Sega, Take-Two, and others will also appear, according to the page. However, it's not a complete list and it's likely we'll see a lot more names added over the coming months in the build-up to the show.
While it's probably not surprising to see many of the studios' names featured on the list, Activision's presence is interesting to note given it had a pared-back presence at E3 2019, deciding not to have a show floor booth last year.
It'll also be intriguing to see what Bethesda has to share at E3 2020 – and whether we might at last get an idea of what The Elder Scrolls 6 release date might be (though it's unlikely we will at this year's show). Following that official announcement teaser shown at E3 2018, Elder Scrolls fans have been hungry to hear more, but it seems more probable that the studio could discuss its upcoming space-based game Starfield first.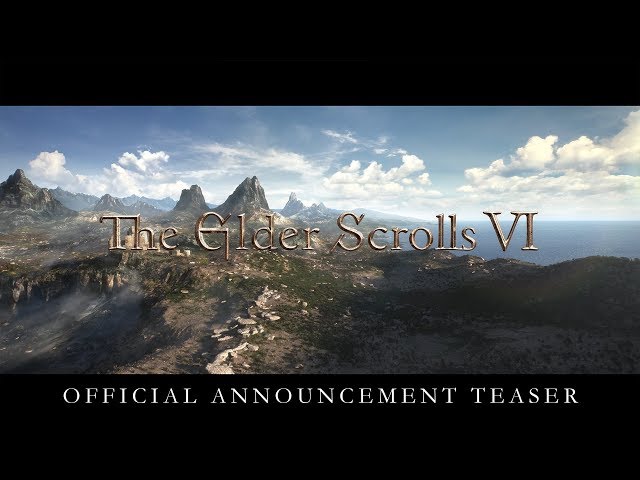 Last year Bethesda director Todd Howard said that "Starfield is playable, Elder Scrolls VI not in that way yet." Perhaps 2020 might be the year we find out the Starfield release date.
As for what Ubisoft might discuss at E3, it could be anything from the set of games it delayed until later in 2020 – such as Gods & Monsters, Rainbow Six Quarantine, and Watch Dogs Legion – or perhaps even a new Assassin's Creed.
Nothing so far is confirmed other than the studios' attendance. We've reached out to the ESA for comment and will update this story with any new information. In the meantime you can check out our hopelessly optimistic E3 2020 games predictions if you're already getting hyped for what this year's expo might bring.